I'm fortunate to get to visit lots of venues, both old and new; some that live up to the hype and some that fall short. The Bloomsbury Hotel and Dalloway Terrace fall firmly into the first category.
Both somehow managed to evade my attention, that was until the launch of the completely refurbished Coral Room earlier this year.
What's to love? Well, the interiors of the quirky component spaces speak for themselves. What The Bloomsbury gets so right though is service, atmosphere and variety – Dalloway Terrace is a perfect example.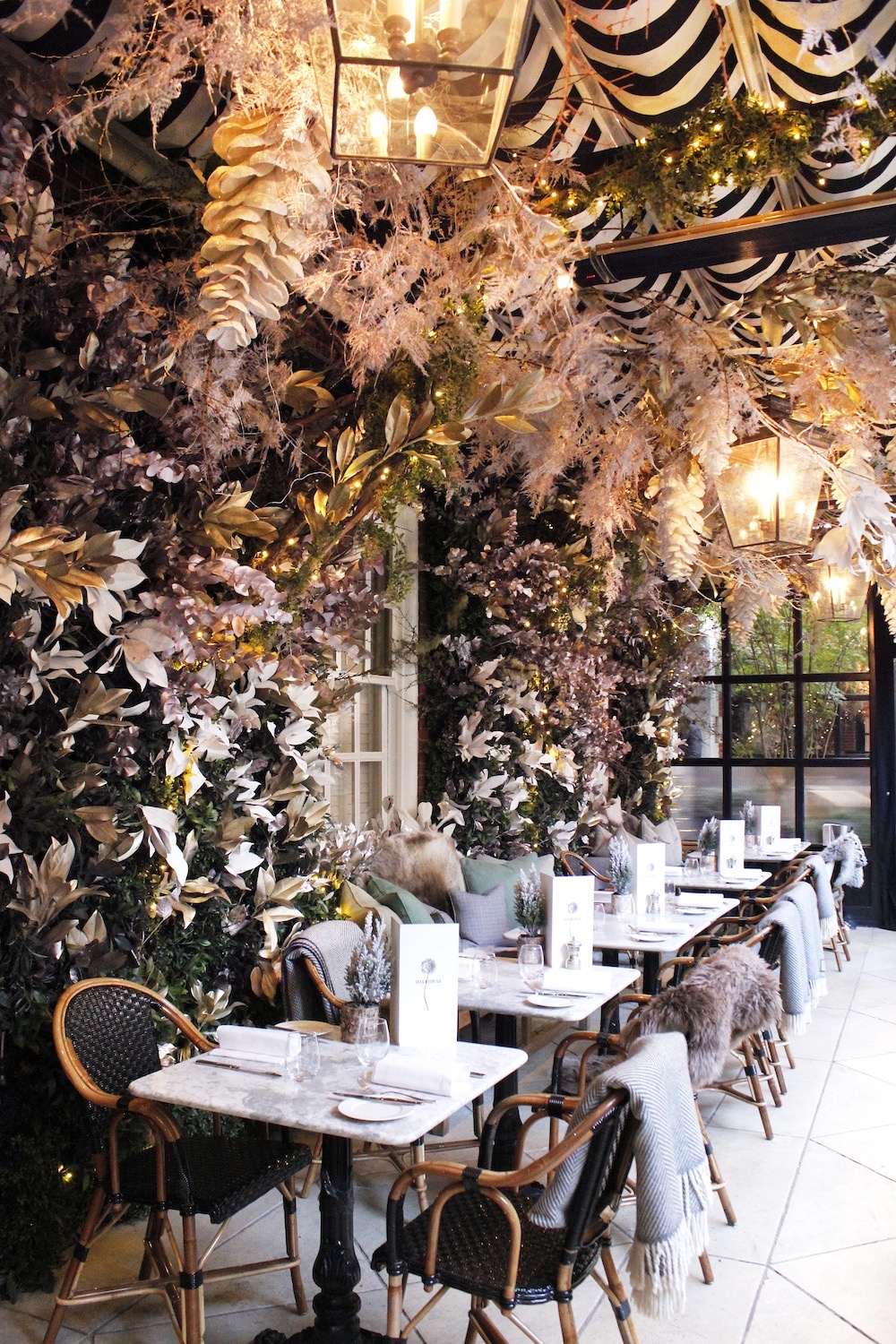 An icy haven of crystallised white, pink and silver petals
Something of a semi–independent entity, the al-fresco space changes with the seasons and with Christmas around the corner the winter display has now arrived.
Imminently Instagramable, the terrace has morphed into an icy haven of crystallised white, pink and silver petals.
Against this stunning backdrop, I sampled the festively revamped afternoon tea which included a well-balanced selection of endless sweets and savouries. My favourites included the Pendragon Red Apple Terrine and the turkey breast, cranberry and radish remoulade on Guinness bread, which went down well with Perrier Jouet champagne.
A Courcheval-worthy fromage fix
Afternoon tea, including champagne, is £50 per person. If you're a cheese-head, there's also a Courcheval-worthy fromage fix in the shape of Truffle Cheese Fondue, which is available alongside a selection of new warming seasonal cocktails.
New additions to the seasonal all-day dining menu include a comforting Pigeon Pie with Creamed Potatoes and Savoy Cabbage (£25) alongside treats such as Spiced Pumpkin Pie with Candied Pumpkin and Cinnamon Chantilly (£7) and Original Beans Dark Chocolate Fondant with Roasted Hazelnut Ice Cream (£7.50) for guests with a sweeter tooth.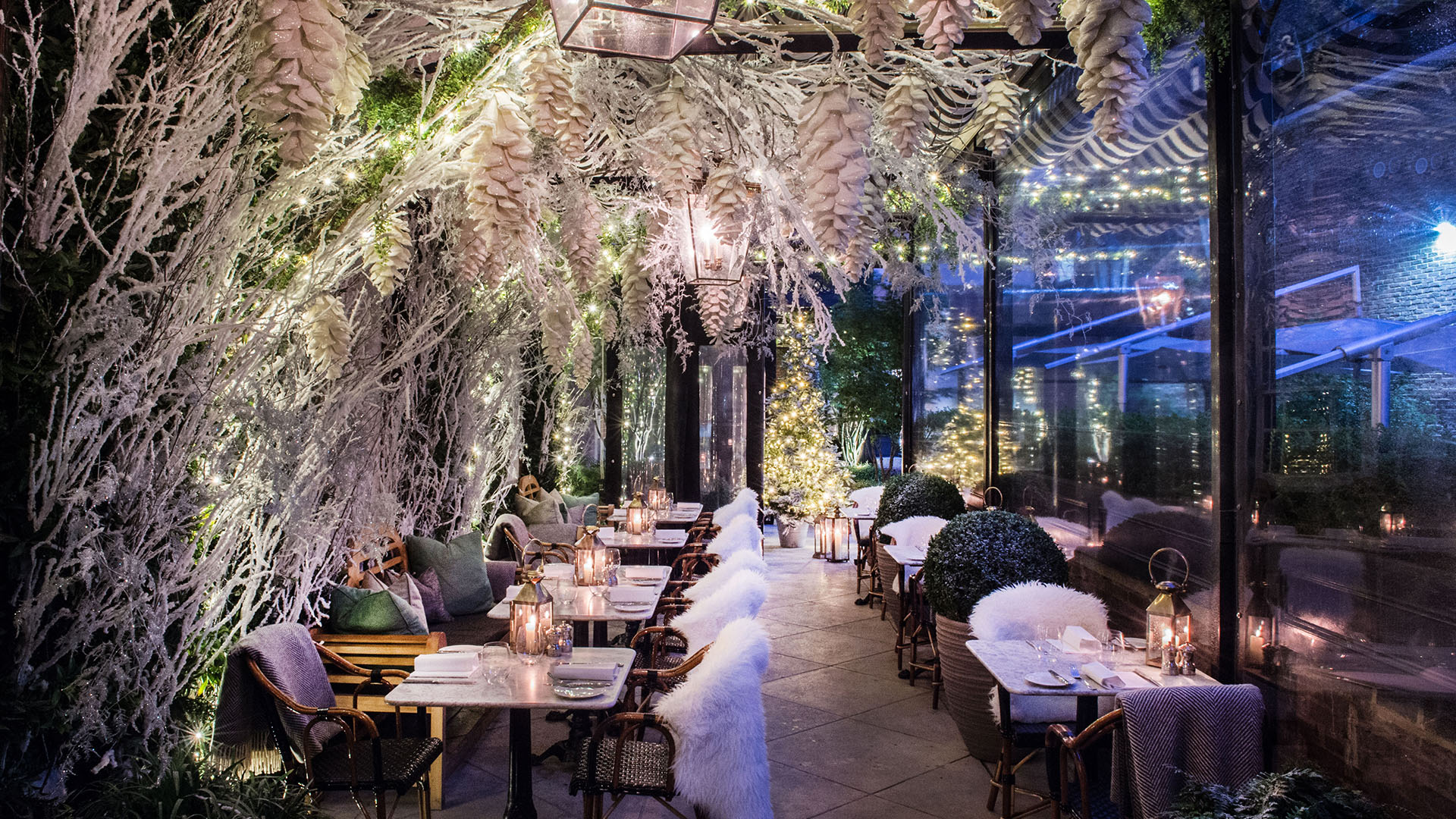 Laid-back hospitality and old-fashioned class
Dalloway Terrace, as with the larger Bloomsbury Hotel setup, caters to those that seek laid-back hospitality and old-fashioned class.
There are no judgemental doormen serving as bizarre combos of face control, fashion police and bouncer as there are at other hotel venues.
In short, luxurious yet unpretentious, Dalloway Terrace is a perfect unassuming city hideaway, great for cocktails, dinner or both.
Dalloway Terrace, 16-22 Great Russell Street, Fitzrovia, London, WC1B 3NN. Visit the website for more.
Follow BLOW! Magazine on Instagram, here.