Adam Zorgani takes us London's newest hotspot.
As I entered the new subterranean sparkling mega-space called Opium London, I was immediately filled with that same feeling of awe years ago that I felt after leaving the premiere of Avatar at the IMAX.
Opium's interior is uber-chic with an immense technological touch of something other-worldly. Humungous Times Square-sized LED screens are splayed across the massive five-hundred-person capacity thousand-square-metre space, reflective black marble floors and diamond-like pink lights are dotted underneath the silver aluminon-like ceiling. It's unearthly and impressive.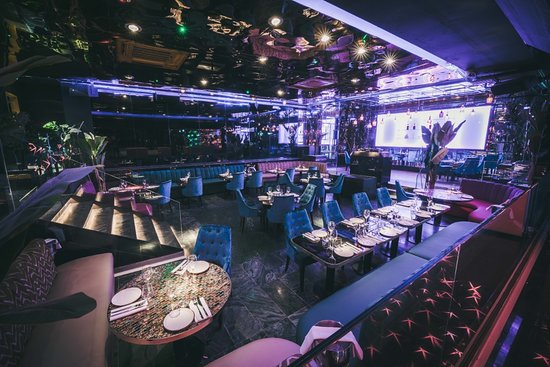 The venue is found in London's 'NoHo', just north of Piccadilly Circus on Rupert Street. Come baring your ID and dress smart as you enter this side street, down the stairs, pass the cloak room, and into the entrance bar.
The bar doubles up as a lounge where you can try an array of gorgeous Instagramable drinks. For the press launch, I tried threee different cocktails – Sweet Talk which has Star of Bombay Gin, crème de peche, fresh sage, honey, carrot juice and lemon juice served in a rock glass, the Not So Classic Number 1 which has Bacardi Carta Blanca, Luxardo Maraschino, fresh ginger, fresh raspberry, lime juice, gomme syrup and Peychaud bitter served in a martini glass, and my favourite – the gorgeous amethyst-purple-coloured The Temptress which has Lychee Liqueur, crème de Violette, lime juice, grenadine syrup and prosecco served in a champagne glass with lavender sugar crystals decorating the glass.
After delicious fresh drinks, I entered the restaurant which is a grand-open space set on a couple tiers where, strangely, every table and white leather booth feel private. The acoustics alone are amazing as I had a completely private conversation with my guest without noticing the ninety other people seated in the restaurant area.
The restaurant is open plan with a DJ at the pinnacle back centre of the venue – giving the space a very cool buzzy vibe which is proving successful for other entertainment restaurant spaces like Hovarda, 100 Wardour Street and Bagatelle. Opium has an edge, though, as the food is incredible.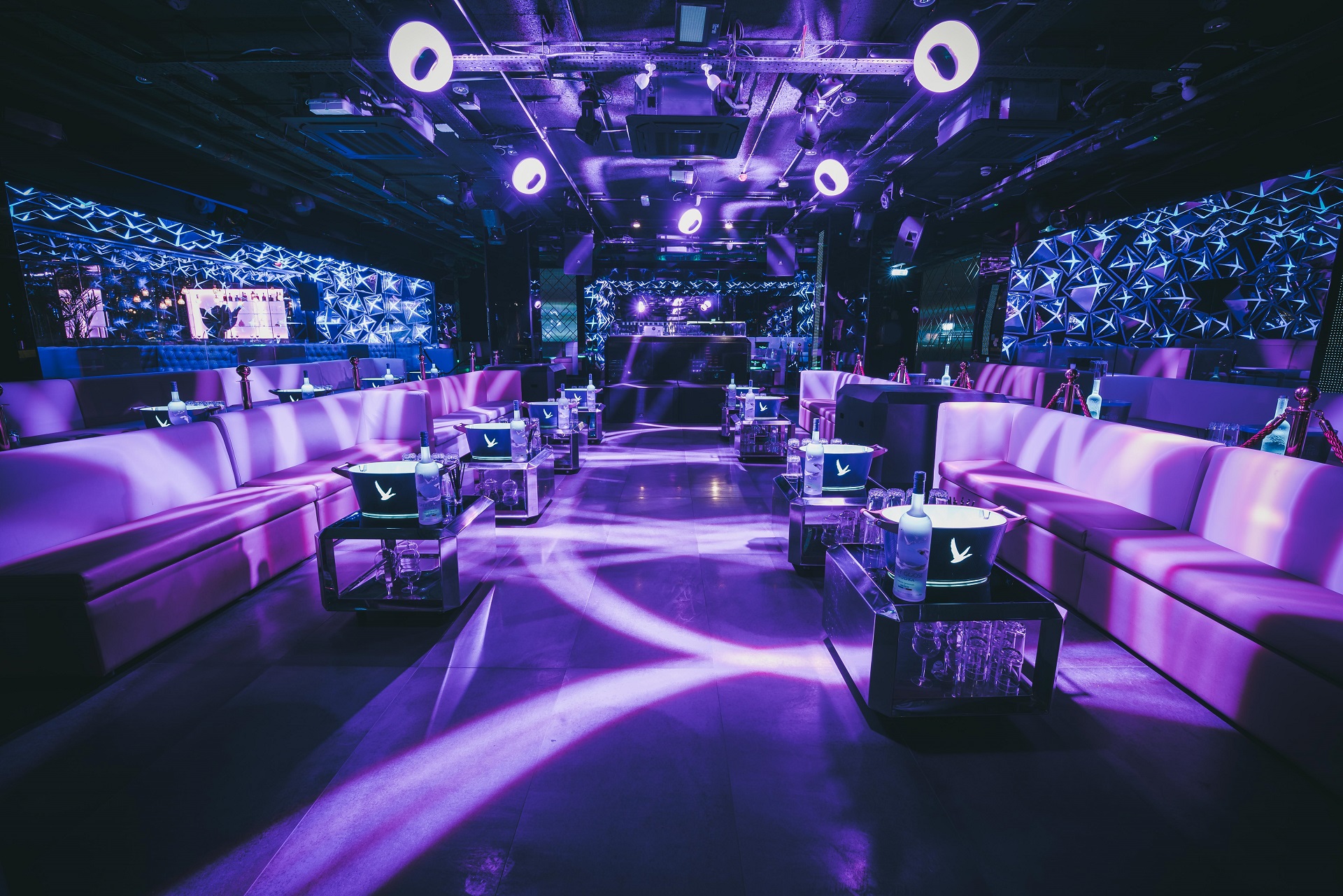 Headed up by chef Diogo Amaro, we were served a huge array of delectable Japanese-European fusion dishes. Our meal started with fresh sushi – prawn tempura rolls and California rolls. Afterwards, we had Iberian ham croquettes, vegetable spring rolls and, my favourite and one of their signature dishes from their original Barcelona Opium location – the foie gras cannelloni which literally melts in your mouth.
For mains, we were lucky enough to share the perfectly cooked beef fillet cut in thin slices, tender stem broccoli, and the al dente mushroom risotto with generous helpings of black truffle slivers. The gorgeous dinner ended with a Vanille brulee with caramelised banana.
Next to the restaurant is another lounge area with plush sofas that are placed next to a (what I assume) is a sound-proof sheet of glass, separating us from the super club next door. The club area is bigger with tiered seating and tables and another DJ booth where a secret room is hidden behind for the celebrities and musical artists they will soon be expecting.
Opium is operated by Barcelona-based hospitality group, Costa Este Group, who own a plethora of trendy hotspots in Madrid, Marbella and Barcelona including the renowned Pacha Barcelona.
Opium's other locations have welcomed world-famous artists and DJs including the likes of Tiesto, David Guetta, Avicci, Armin van Buuren, Paul Oakenfold, Steve Aoki, Black Eye Peas, Jason Derulo, Kaskade, French Montana, Wiz Khalifa and more.
Coming up, DC10 Circoloco resident DJ Davide Squillace is playing on 24 January 2019.
If you want excellent food, fun, atmosphere, and an insane visual feast – go to Opium London, you won't regret it.
Follow BLOW! Magazine on Instagram here.