Top Mayfair restaurant Benares launches new street-inspired menu, putting it on the map for those who prefer a more casual, but still Michelin-starred, eating experience.
When it comes to a more casual dining experience a Michelin-starred Mayfair restaurant may not seem an obvious choice. Cue Benares and its new street food menu. A relaxed alternative to Chef Patron Atul Kochhar's award-winning a la carte menu, the street-food offer encompasses five set courses, each of which pays tribute to the distinctive street food traditions of a region of India and is served in the comfortable, low-lit bar dining area.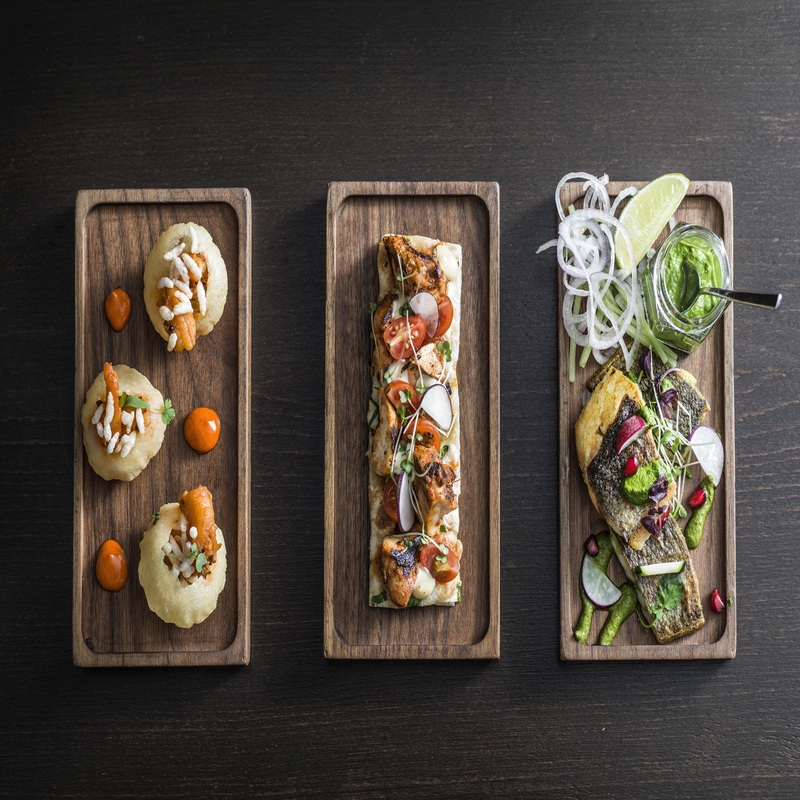 Turning to the food, the first course to arrive was the West Bengal-inspired mixed leaf salad with kasundi dressing and panch-phoron artichokes. Meaty in texture with a subtle heat stemming from the fermented mustard paste kasundi dressing, this dish proves that vegan need not be boring. For the spice-loving carnivores, a stand out dish was Benares' signature lamb pepper fry with Carom crisps from Kerala, South West India. For those that prefer less heat, a go-to meat option is the grilled chicken Seekh kebab. It's light, aromatic and came served with a moreish tart apple and burnt lemon ketchup.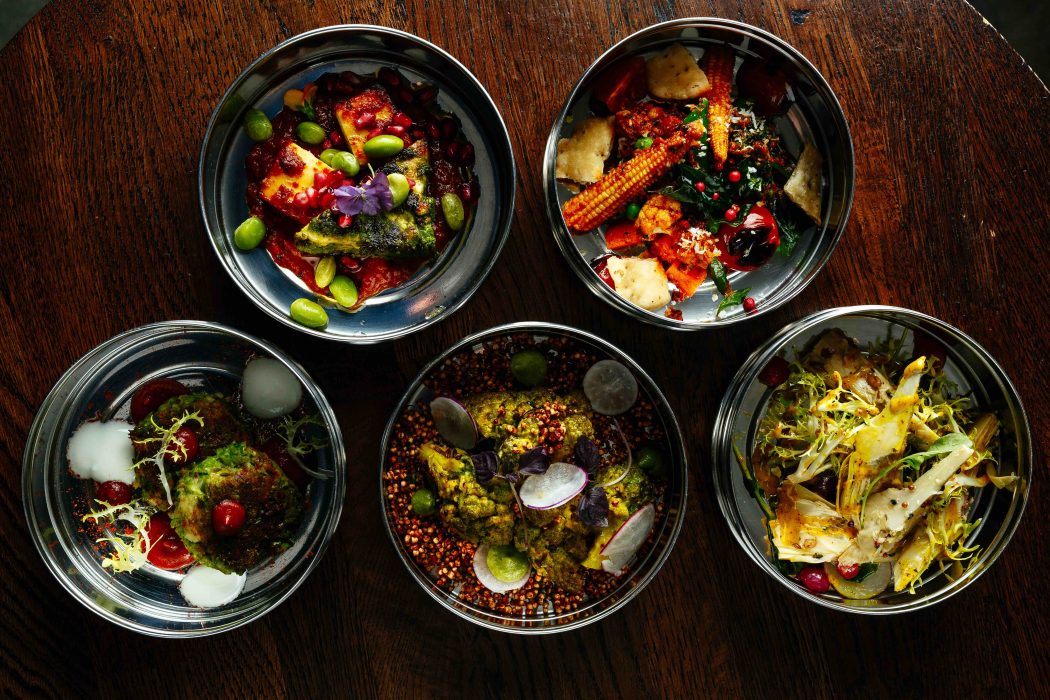 As one may expect of a menu that draws from a predominately vegetarian country, there is no shortage of meat-free options. In fact, the street food menu includes vegetarian options as well as a number of plant-based dishes (separate menu available upon request). A must-try for veggies and meat eaters alike is the paneer. Cast aside any negative impressions left behind by supermarket stuff as the lightly-smoked paneer was al dente in texture and perfectly complimented by the coriander dressing.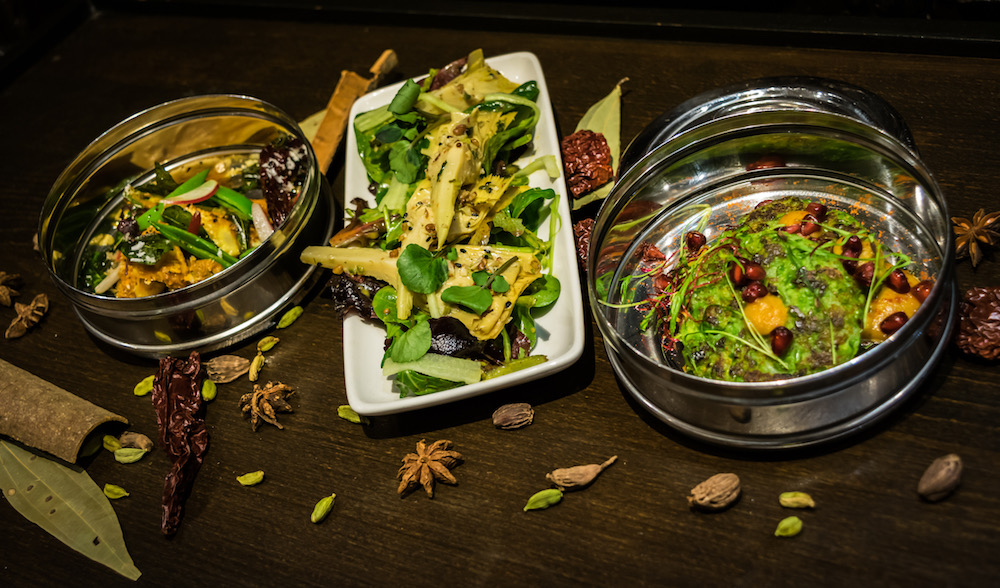 The menu also includes an accompanying cocktail list which has been designed to complement the new dishes with the drinks concocted to provide something of an experience in their own right. The Green Spiced Martini is a case in point, which came served with a dried chilli shard, which as Stefano our host explained, had been slow dried on site the night before. Although a bit skeptical at first, nibbling on the chilli between sips provided a delicate warm heat and interesting counter balance to the ginger and coriander base.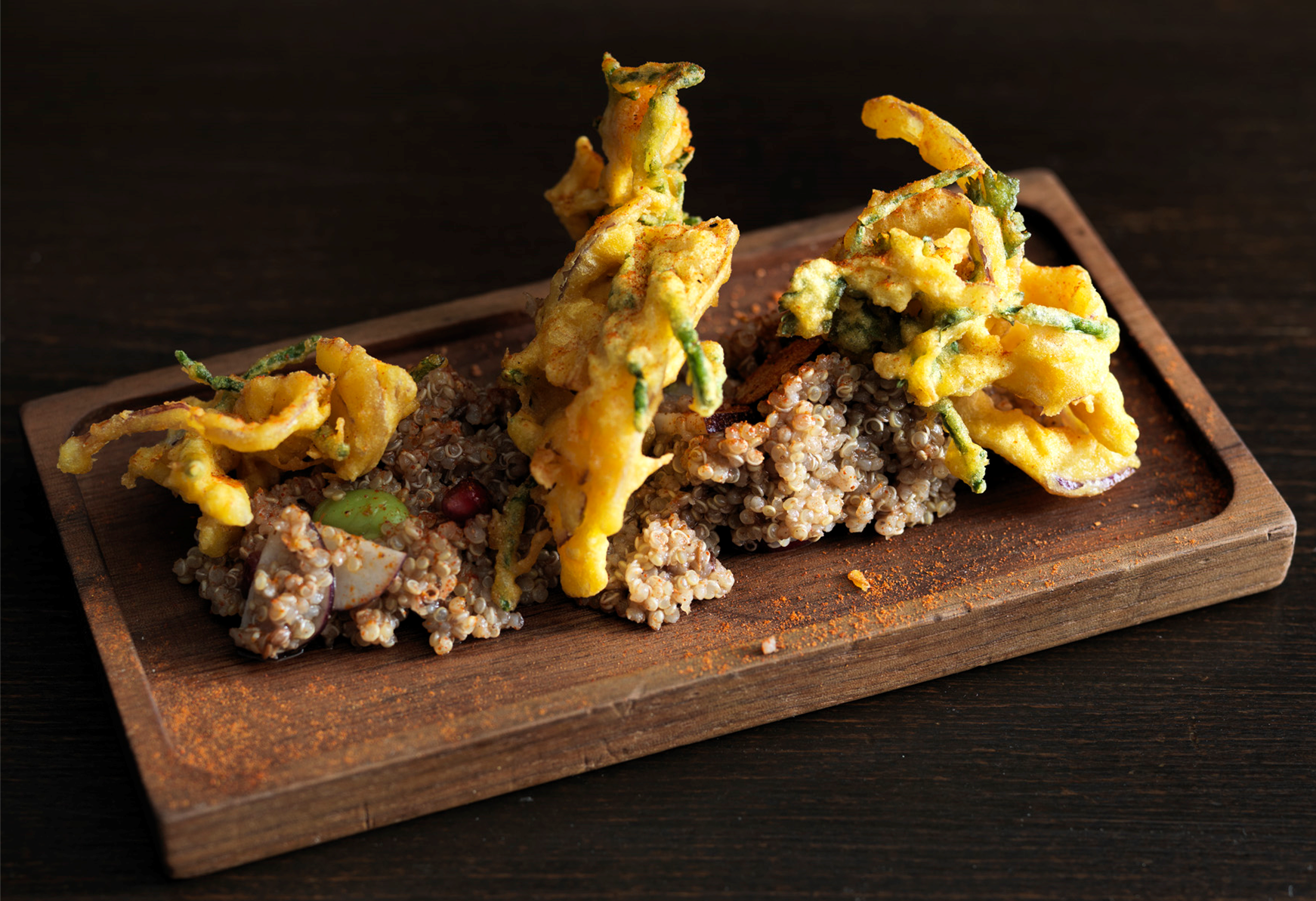 For dessert, Stefano presented us with a miniature trio of the house's normally full-sized specialities. If dining as a twosomes, share the spiced Chocolate Cherry Lava Cake and Coconut and Kaffir Lime Sorbet. The latter is a faultless palate-cleanser and works well alongside the richness of the chocolate lava cake.
If you need a wine recommendation or are uncertain about what cocktail to order, ask Stefano. His Tokai recommendation for dessert was on point and proved a perfect finish to the meal.
In short, with plates starting from £5.50, Benares' menu offers diners a range of thoughtfully-curated regional specialties that won't break the bank.
Visit Benares online to make a booking.
Follow BLOW! Magazine on Instagram here.