This November, West Hampstead's cocktail bar Heads + Tails will be celebrating its 1st birthday on West End Lane with the launch of a new cocktail menu inspired by the Winter months ahead. As its name suggests, Heads + Tails is a bar of contrasts, both in its beautiful design and its creative output. Heads – a bright bar serves light cocktails, gins, wines and aperitivo – is cleverly juxtaposed with Tails – a dark, atmospheric basement bar specialising in whiskies and rums.
The new menu draws on Autumnal fruit and Winter flavours such as those in Sex, Lies and Videograpes – a brandy-based serve displaying a mature blend of flavours. From tart-apple notes in 30&40 Double Jus to the sweetness of Maraschino, the cocktail is balanced expertly with malic acid & verjus with an effervescent topping of Prosecco. Gin takes centre-stage in the Light Violet as the fruity, citrus notes of Beefeater are combined with velvety Dolin Dry Vermouth to form a perfect blend. This is subtly tinctured with apricot & violet liqueur to create a pale blue concoction reminiscent of the sky on a crisp Winter's morning.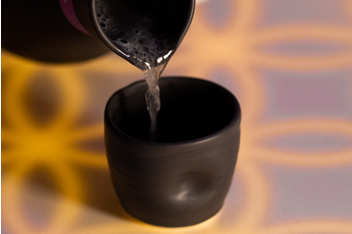 Winter's complexities are foregrounded in Adrien Pimento, a delicate fusion of aromatic and fruity Altos Plata tequila and spice-driven Pimento Dram complemented by pineapple shrub and lemon. Cranmore, a bold short-serve with minimal garnish, will keep you warm through a nuanced meld of single malt Gelston's Irish Whisky with Campari, house winter bitters and caramelised macerated chestnuts from the Ardèche region of France.
Heads' inviting interior is designed with a cool colour palette of subtle pastel, touches of gold and a marble topped bar. Its high ceilings and Full-length glass windows at both the front and rear create a bright and airy space flooded with natural light, providing a sense of openness and inviting guests into a relaxed drinking area with a separate garden. The cocktail menu mimics the styling of the bar, concentrating on light, low-alcohol serves, aperitivo-style drinks, twists on classics cocktails and contemporary libations; including the new-to-the-menu reimagining of the classic vodka soda in Like a Verjus, made with Passionfruit Belvedere, verjus and soda.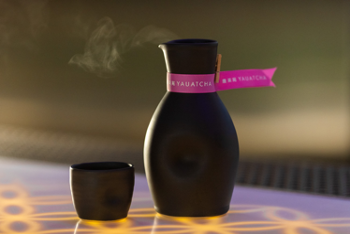 Downstairs guests will find Tails, designed to feel like the dark, moody antithesis to its light and airy sister venue Heads. Low ceilings, atmospheric dark walls, plush comfortable seating and a beautifully warm solid wood bar provide the perfect place to unwind over a few cocktails. In stark opposition to the light and airy upstairs, Tails serves short, bold-style offerings based mainly on bourbon, rum and Scotch. While both bars have their own individual and distinctive menus, all drinks are available to order throughout the venue.
Heads + Tails is the brainchild of industry experts and long-term collaborators Will Partridge (Wax Jambu, Kilburn Ironworks) and Chris Dennis (Sovereign Loss, Disrepute). The pair channelled their wealth of experience in hospitality, bar operations, menu & cocktail design and consulting into cultivating an adeptly balanced and sophisticated yet laid-back cocktail bar.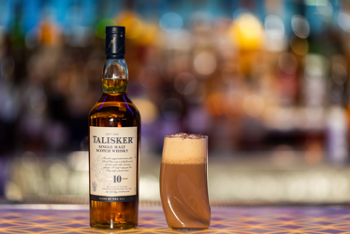 The bar is available for private hire and each level boasts its own outdoor area. The larger main garden on the ground floor can accommodate up to 50 people, while the smaller private outdoor area can accommodate up to 12. The verdant wallpaper of the ground floor bar leads the eyes outside and into the sun-trap garden; with leafy walls, cushion-topped seating and a hidden feel, this secluded outdoor space is the perfect place to cuddle up under a blanket and watch the early dusk draw in.
Follow BLOW! Magazine on Instagram.