A first date can be especially nerve wrecking, from worrying about what to wear to what to talk about. One way to take the pressure off and to stop the small talk turning stale on a first date is to select a venue that has its own thing going on, so whatever happens you can let the space do the work.
Think of it as the dating equivalent of talking about the weather but slightly less lame. With skyscrapers shooting up all over London, we thought we'd round up our top picks based on wow factor, drinks and service.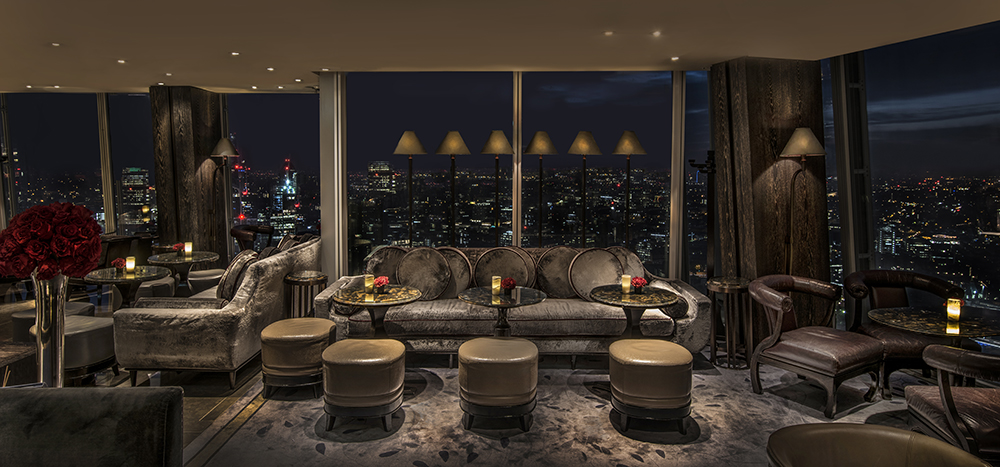 Gong Bar at The Shangri-La Hotel
Located on level fifty-two of The Shard, Gong Bar is the highest hotel bar in western Europe and offers incredible views across the city providing Insta-worthy moments aplenty. The staff are also friendly and a reservation isn't necessary but is advised if you would like a window seat. There's also a pool that forms part of the hotel (yes, on the fifty-second floor) and after hours the doors sometimes open so you can enjoy a cocktail poolside. The newly launched Miscellany of Inventions cocktail menu honours science and includes the must-try penicillin-inspired blend: The Cure.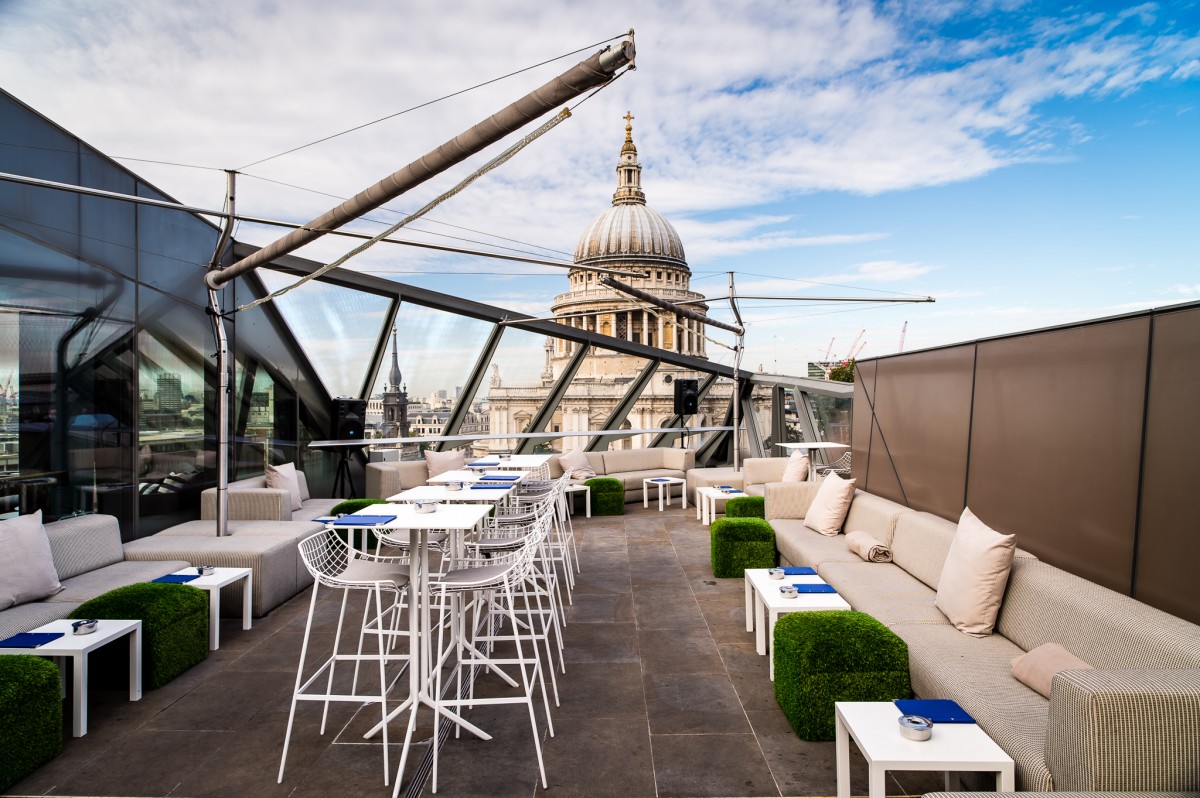 Terrace at Madison
Just two minutes from Cannon Street Underground station and within a stone's throw of the Tower of London and St Paul's Cathedral, the Terrace at Madison is a less vertically daunting option than The Shard but still offers unrivalled views of some of London's most famous landmarks. Getting on board with the London Cocktail Week festivities, for one week only The Broken Shaker, a Miami favourite, will be taking over the serves. For those seeking a second of escapism from the looming British winter, sample The Coco-nut Case, composed of Olmeca Altos Plata tequila, Koko Kanu, fresh lime, kaffir agave and a coconut citrus sea salt rim.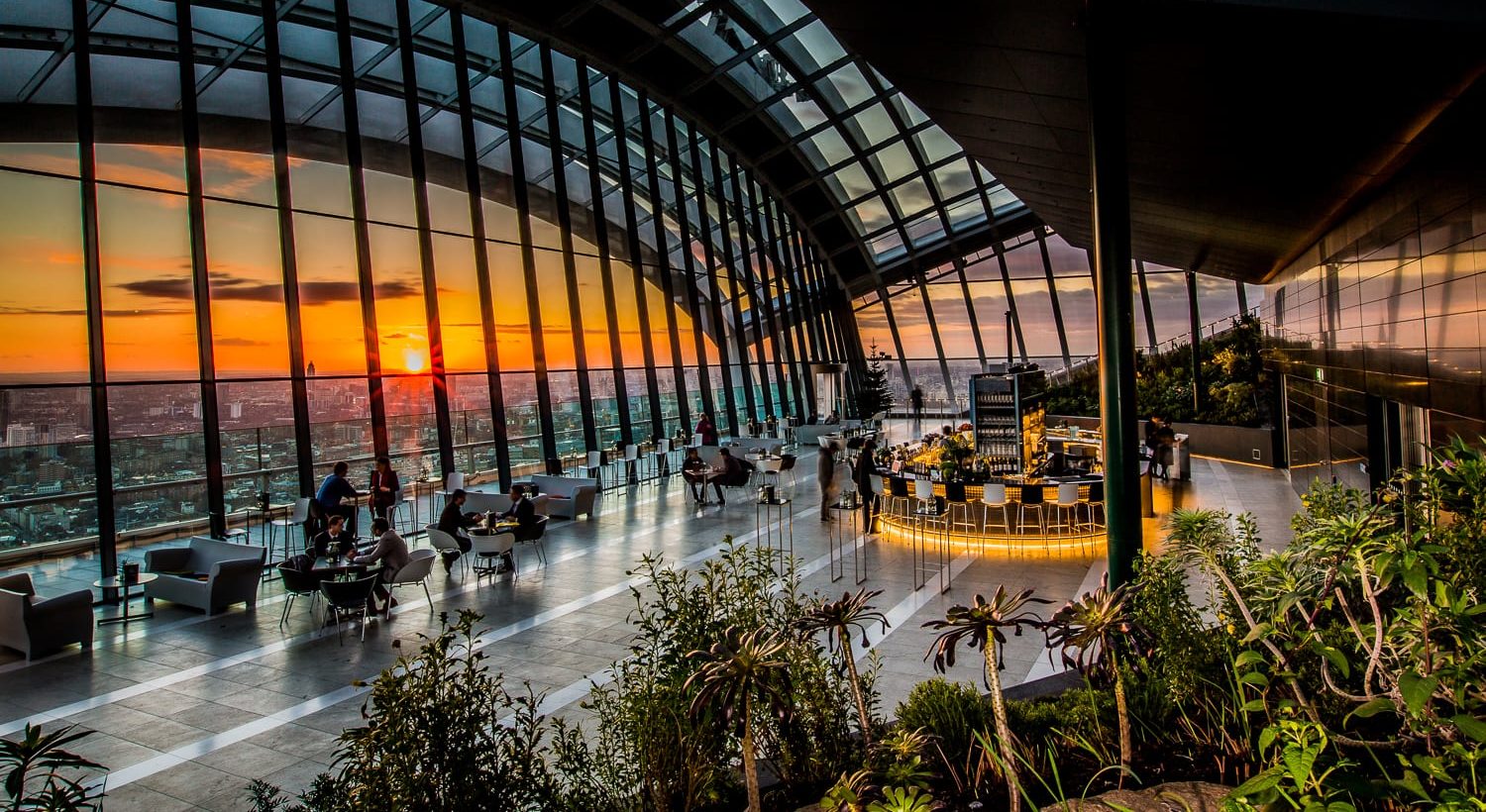 Sky Garden
The Sky Garden at 20 Fenchurch Street (aka the 'Walkie Talkie') is a unique space that has polarised opinion since it opened in 2015. The venue offers landscaped gardens, observation decks and an open-air terrace on what is London's highest public garden. The Pod Bar sits at the top of the building and stays open until 1.00am on Saturdays and offers a large selection of beverages including a 'cocktail of the day' for £10.50 and several platter options perfect for sharing. An over-hyped rockery or a city paradise? You decide.
Follow BLOW! Magazine on Instagram here.