Adam Zorgani sat down with Luca Maggiora at the Four Seasons Hotel in Mayfair to discuss his background, what led him to go from finance to being a club and restaurant owner and what his plans are next.
What impressed me most was that this Italian entrepreneur Luca Maggiora is now spearheading the whole nightlife and restaurant trend with clever real estate positioning and staying loyal to his team.
Luca Maggiora is winning at nightlife and has taken his operational skills into the restaurant business. With a financial background, working as a credit analyst for Banca Intesa Sanpaolo, Luca decided in 2006 to get into the nightlife business because it became more profitable than working for a bank.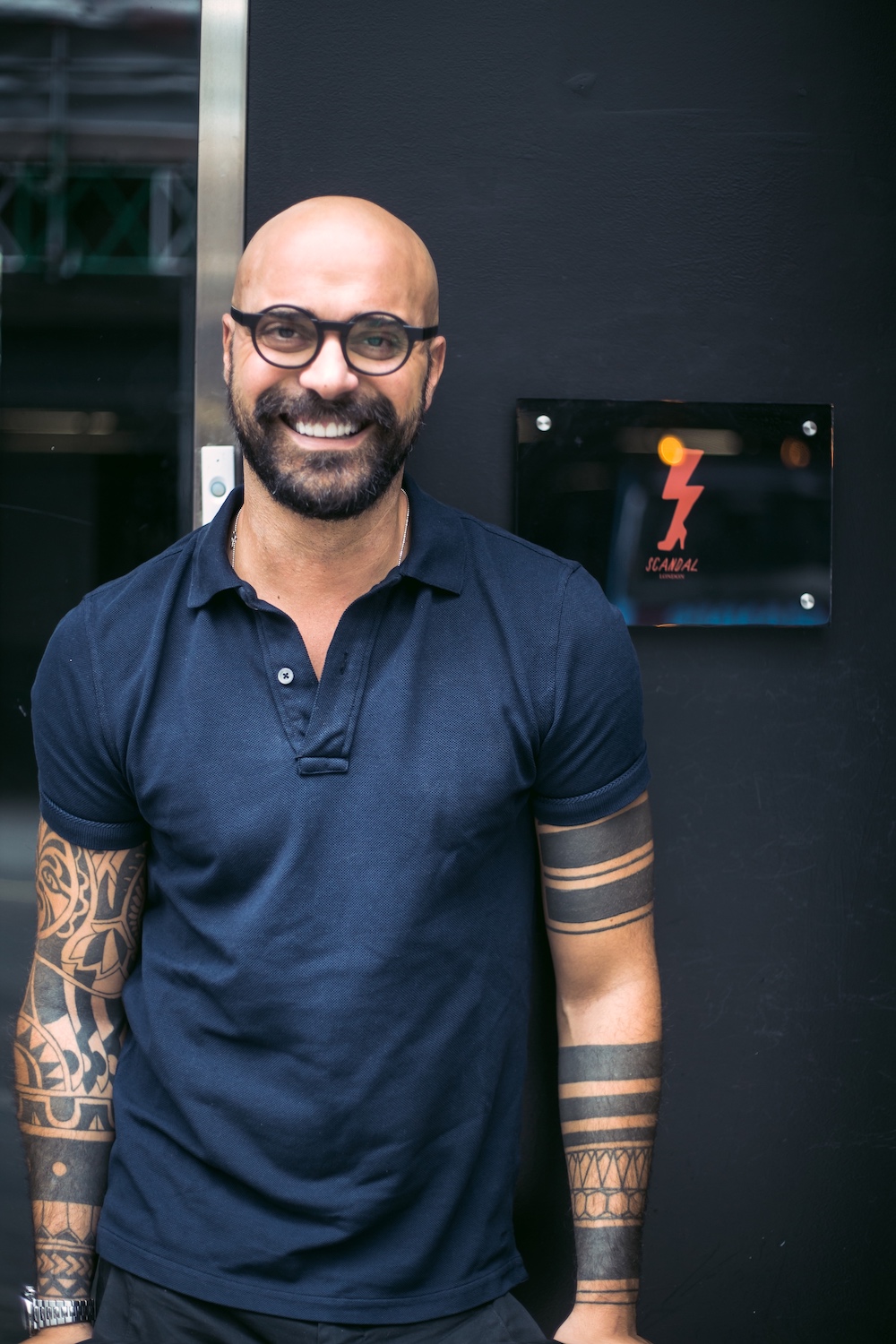 A-list celebrity clientele
His magic touch in the nightlife industry actually led the trend of Mayfair clubs with big performers and he made table culture a thing.
His previous clubs LUXX and Project (which was the biggest generating nightclub at the time) segued into his current venues Scandal, Charlie (located on the prestigious Berkeley Street opposite Novikov and next to Nobu) and Toy Room.
Toy Room seems to be the one taking off with seven international locations, a couple roof bars, and a huge foray of A-list celebrity clientele from Leonardo DiCaprio, Bradley Cooper, Kate Moss, Liam Payne, Tinie Tempah, Naomi Campbell, Ronaldo, Drake, Harry Styles, Usain Bolt, Gerald Butler, and Rihanna to name a few.
Toy Room is now positioned as one of the most successful club brands in the world with outposts in Athens, Mykonos, Rome, Dubai, Istanbul, Sao Paolo and soon Delhi. With the iconic teddy bear Frank, Luca Maggiora has successfully run Toy Room with his Italian partners Jordan Rocca, Gennaro Salerno and Corrado Mozzillo.
Is being Italian a key to his success?
We don't know but we do know his roots and heart are definitely left in Italy with a brand-new Italian restaurant. La Mia Mamma restaurant on the Kings Road, Chelsea launched on 15 June 2018 which invites mothers and grandmothers from their regions in Italy to cook a particular secret recipe they kept in their family for years.
As his first restaurant, La Mia Mamma is already a smash success with TV interviews and headlines so we asked him if he is considering taking his operational talents into the hotel business. He left us no comment but we do understand there are many offers on the table.
Luca did mention his desire for topical politics and the socioeconomic welfare of his hometown of Italy; suggesting he may one day be going into politics. Watch this space.
Follow BLOW! Magazine on Instagram.