When it comes to sushi restaurants London's Zuma needs no introduction.
A Knightsbridge feature for over 15 years and now with outposts in a further 10 global cities, it has established itself as a culinary destination and celeb favourite.  Unsurprisingly getting a late evening reservation can often be a challenge even if you're fortunate enough to have a concierge service to facilitate.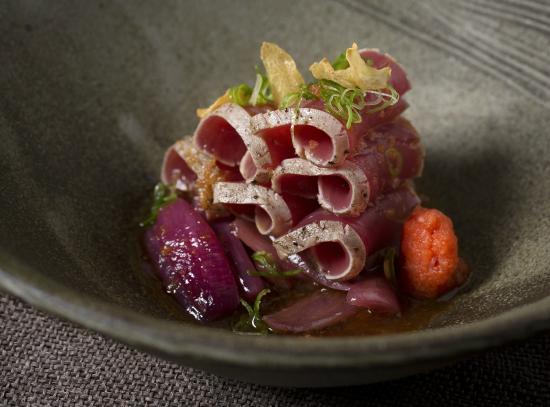 That said, Zuma subscribes to the 'izakaya' Japanese style of informal yet sophisticated dining, which translates as 'a place to stay and drink'. With this in mind, the spring inspired bar cocktail menu and food offerings make for a more spontaneous way in which to experience all that the restaurant has to offer without having to book weeks or even months in advance. 
Must try cocktails include the sakura martini which is one of 6 floral cocktails forming part of a seasonal collaboration with Ciroc Vodka.   A delicate homage to Japanese springtime, it features a vodka and sakura vermouth base with a citrusy yuzu top note.
For those that like a headier mix, the Japanese old fashioned (from the kurashikku) is a punchy blend of nikka from the barrel, bulleit bourbon plum sake and kokuto (brown sugar from Okinawa).
The bar menu also includes a number of snack style as well as more substantial options.  The 'Ika no kari kari age' is a light and mildly flavoured finger snack consisting of crispy fried squid with green chill perfect for dipping into whilst sipping a cocktail.  Then are also a number of robata options (Japanese charcoal barbeque dishes), a must try of which is the spicy tenderloin with sesame in a red chilli and sweet soy dressing (aka the gyujire sumibiyaki karami zuke).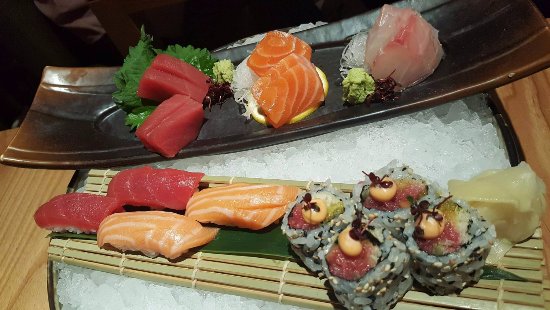 For those that appreciate a good social media backdrop, the restaurant's current cherry blossom installation adds another reason to head to head sooner rather than later.  The Cherry Blossom bar and The Sakura Ciroc Menu will run until 17 June.
Follow BLOW! Magazine on Instagram.