London-based artist Arran Gregory has taken up residency at BLOK.
BLOK Shoreditch has welcomed the arrival of two new Arran Gregory paintings and three new sculptures; hand made from breeze blocks and steel bolts. This new body of work encompasses themes true to the DNA of Arran Gregory's work: evolution, survival and primal being, however for the first time takes the human form.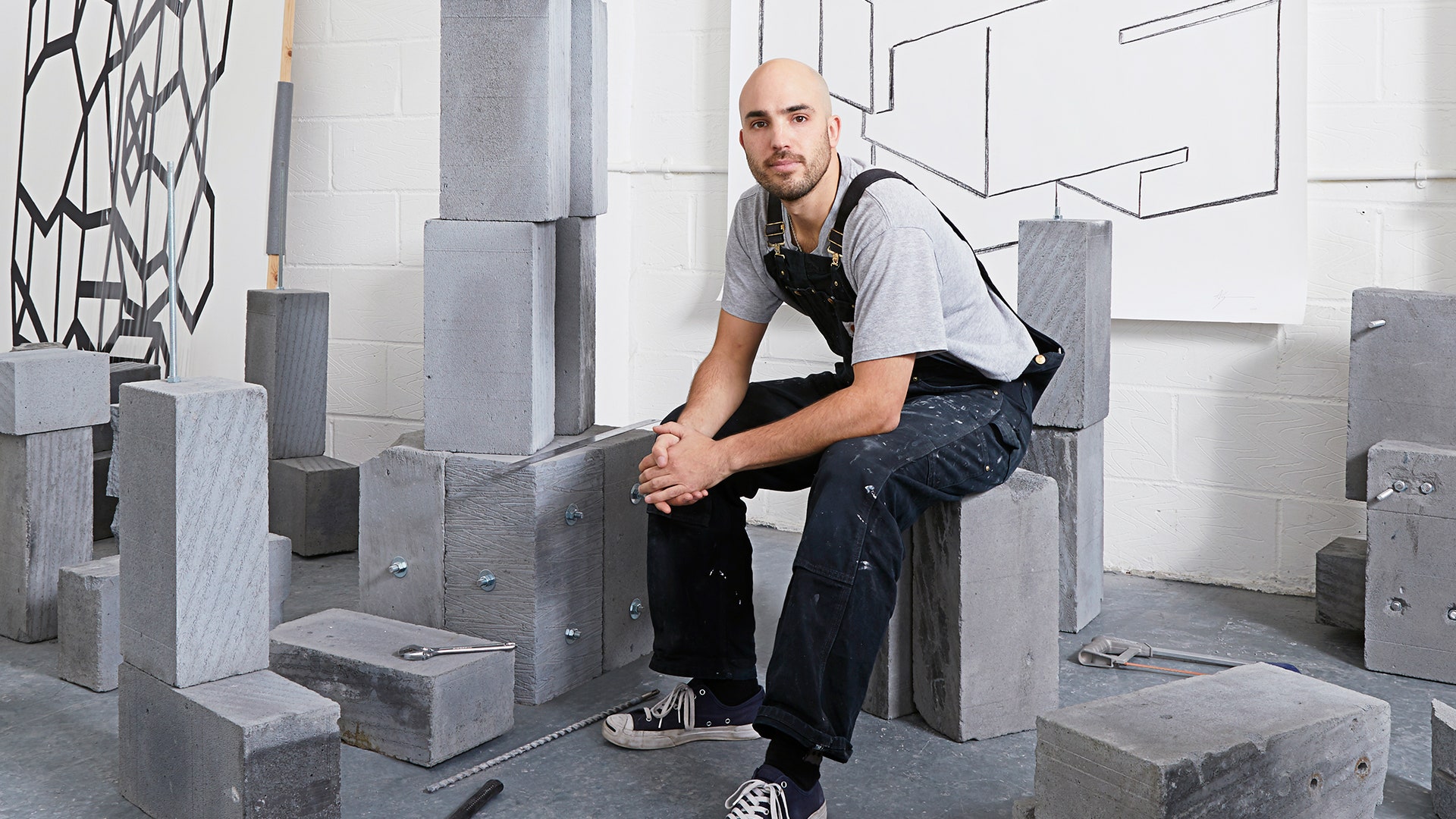 Known for utilising his particularly minimal and geometric approach, through his practice, Arran shares that he "aims to question the primitive self within today's technological age".
His works seeks to communicate through the immediacy of visual language that he finds omnipresent, where form is reduced; paintings become logos and sculptures become characters in order to explore the world in which we live and question our personal identity.
For those of us that are at times weary of our Insta-saturated epoch, Arran's work provides a welcome vantage point and scaffold from which to reflect.
His choice of materials also reveals a new direction, and a reflection of living back in the city of London whilst working on this project. When asked about this Arran shared that, "We control the cities we live in but they also control us; they can trap us, or they can liberate us. We are so affected by habitat, both psychologically and physically and this was something I wanted to incorporate into the work at BLOK".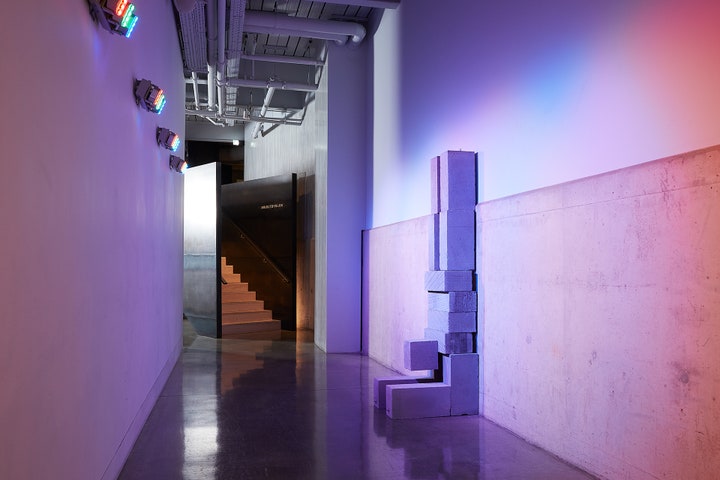 Works are also exhibited in the gallery setting in the café in the form of airbrushed canvas pieces, mirroring the same structural expression of the sculptures.
The Arran Gregory Sprint 2016 sculpture, prominently positioned in the Clapton café, has now been updated to a newly suspended scene where two wolves are depicted in a moment of battle.
Alongside this, there is also a tape installation completing the scene. The sculptures are made from painted beams of wood and are seen as a kind of 'sculptural sketch', capturing the original intent of a line drawing.
The Arran Gregory exhibition runs from January onwards.
Follow BLOW! Magazine on Instagram here.