Established in 2001 in London, Hakkasan has 11 restaurants around the world located in Europe, United States, Middle East and Asia. Hakkasan offers a world-class culinary experience helmed by Michelin-starred chefs: Executive Head Chef Tong Chee Hwee and International Executive Chef Ho Chee Boon. The menu is a modern interpretation of authentic Cantonese cuisine, using the finest ingredients and expert techniques to create timeless yet innovative signature dishes such as the Roasted silver cod with Champagne and honey and the Crispy duck salad.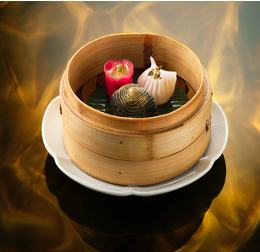 This autumn, Hakkasan will launch a limited edition golden menu to celebrate the annual Chinese holiday, Golden Week. Guests will also walk through a 'river of gold' as they walk throughout the restaurants, where low golden lighting will ripple across the wooden latticing of the cages, adding to the golden week experience. Gold dim sum and a gold dessert will feature within the exclusive eight course menu and will be available at both Hakkasan restaurants in London from Monday 24th September to Sunday 7th October.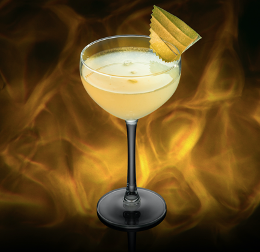 A highlight of the exclusive menu is the Golden dim sum trio which begins the eight courses, featuring a crispy lamb puff, chilli crab dumpling and har gau covered in gold leaf. Guests will also enjoy the Hakkasan Signature Peking duck with soy braised quail egg. The menu also includes Crispy suckling pig with spiced soy sauce and Steamed black kingfish fillet with saffron sauce in addition to Salted egg yolk fried rice. The Golden Week menu finishes off with a Touch of Gold, an exclusive black and gold dessert featuring poached kumquat, sesame crumble, black sesame tuile and a Venezuelan chocolate foam.
Guests will be able to order the exclusive Golden Week cocktail, the Golden era, featuring Diplomático Planas white rum, pomelo, lemon and five spice, topped off with Louis Roederer Champagne and sprayed with gold mist.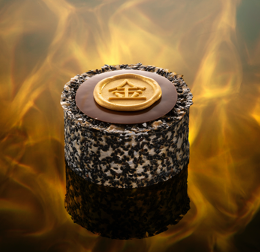 The Golden Week experience will begin as soon as guests step into the Hakkasan doors as both of the restaurants will alter the rippled lighting throughout the restaurants to become glistening gold, giving the appearance of a 'river of gold' when guests walk into the restaurant.
To ensure the experience in the restaurants is enjoyable and efficient, Hakkasan has Mandarin-speaking staff and accepts China Union Pay, the Chinese credit card of choice, in addition to WeChat pay and AliPay for Chinese guests. Hakkasan Group has also launched WeChat and Weibo channels, a first for the restaurant group, in order to communicate directly to the Chinese community in London and across the globe.
The Golden Week menu is priced at £88 per person, in tradition with China's lucky number eight, for parties of two or more. It will be available at both Hakkasan Hanway Place and Hakkasan Mayfair from 24th September to 7th October. All dishes will also be available to order a la carte.
Hakkasan, Hanway Place
+44 (0) 20 7927 7000
Hakkasan, Mayfair
+44 (0) 20 7907 1888
mayfairreservation@hakkasan.com
Follow BLOW! Magazine on Instagram.