Adam Zorgani takes a look at projection-based fantasy dining.
Fancy a dinner with a difference? Banquet of Hoshena touts itself as 'An Immersive and Illusionary Dining Experience' and promises to allow Londoners to escape into a magical world without leaving the dining table.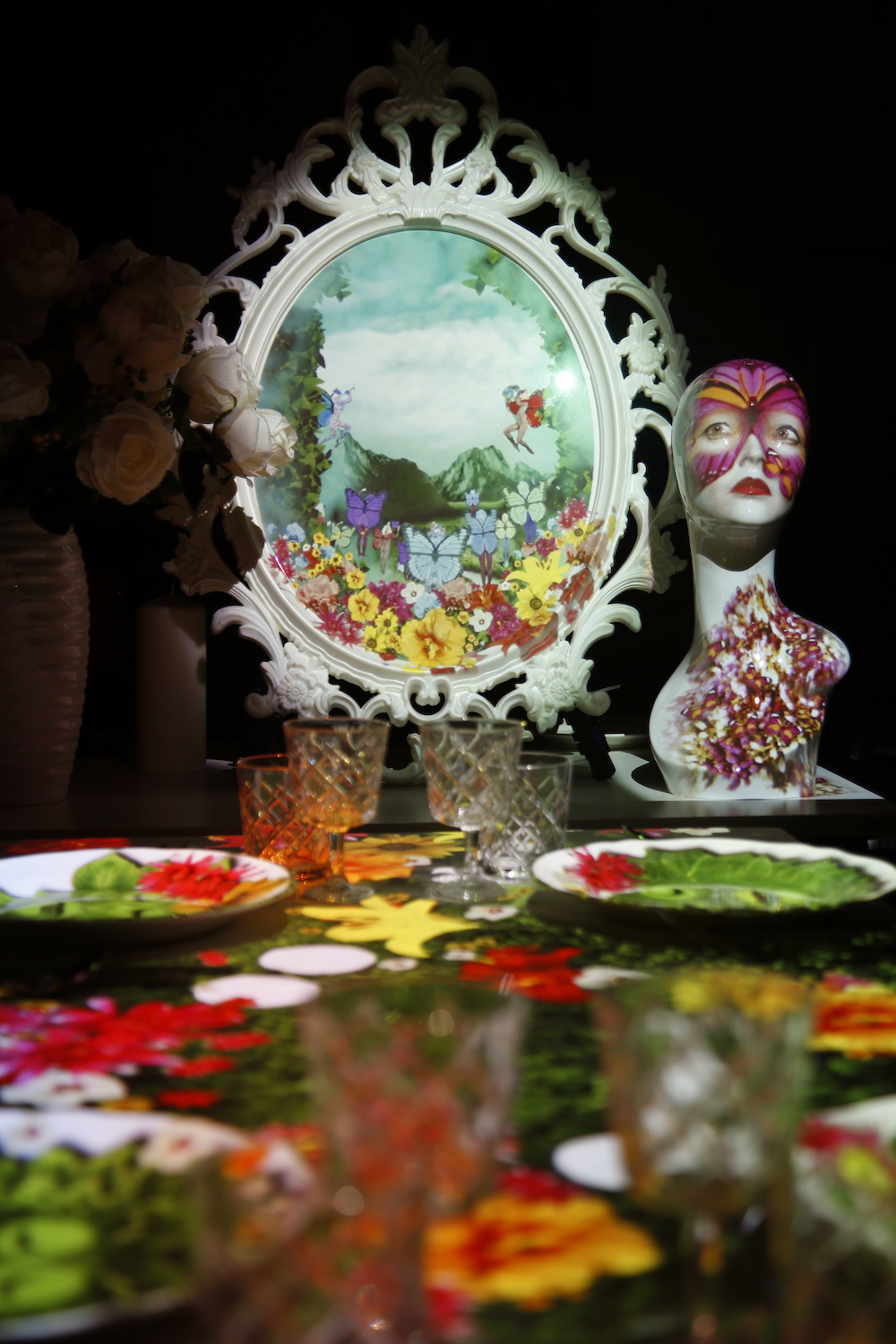 Firstly, setup in a pop-up space in Westfield Shepherds Bush, diners are reminded to show up slightly early. The doors close promptly and understandably no one is allowed in after as it would be a disruptive vibe killer.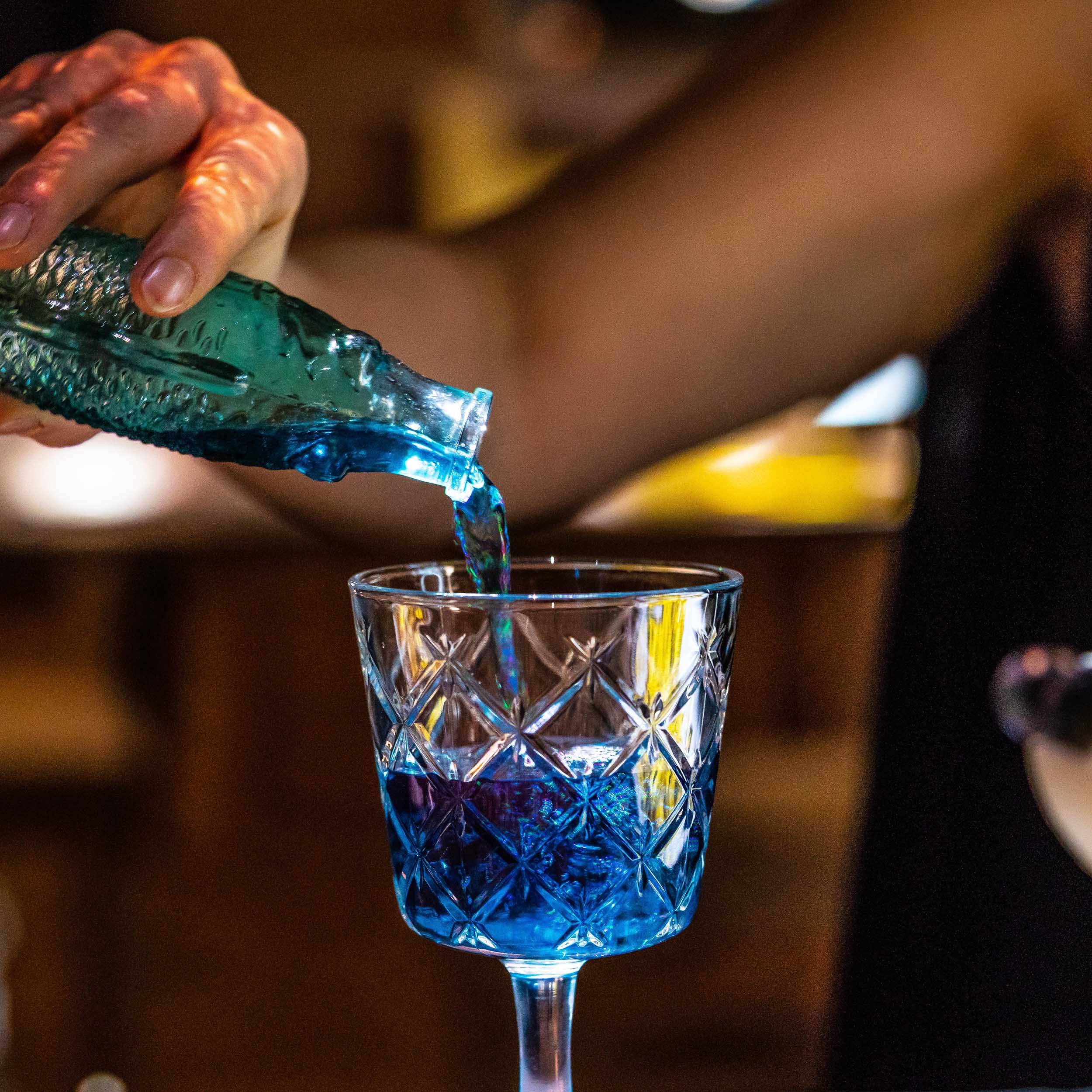 The dining concept itself transports guests to an imaginary land where flavours and emotions are intrinsically linked and kings, queens, fairies and volcanoes come alive on the plate. This unusual dining experience or rather 'show' takes guests on a journey through a mystical land known as Hoshena.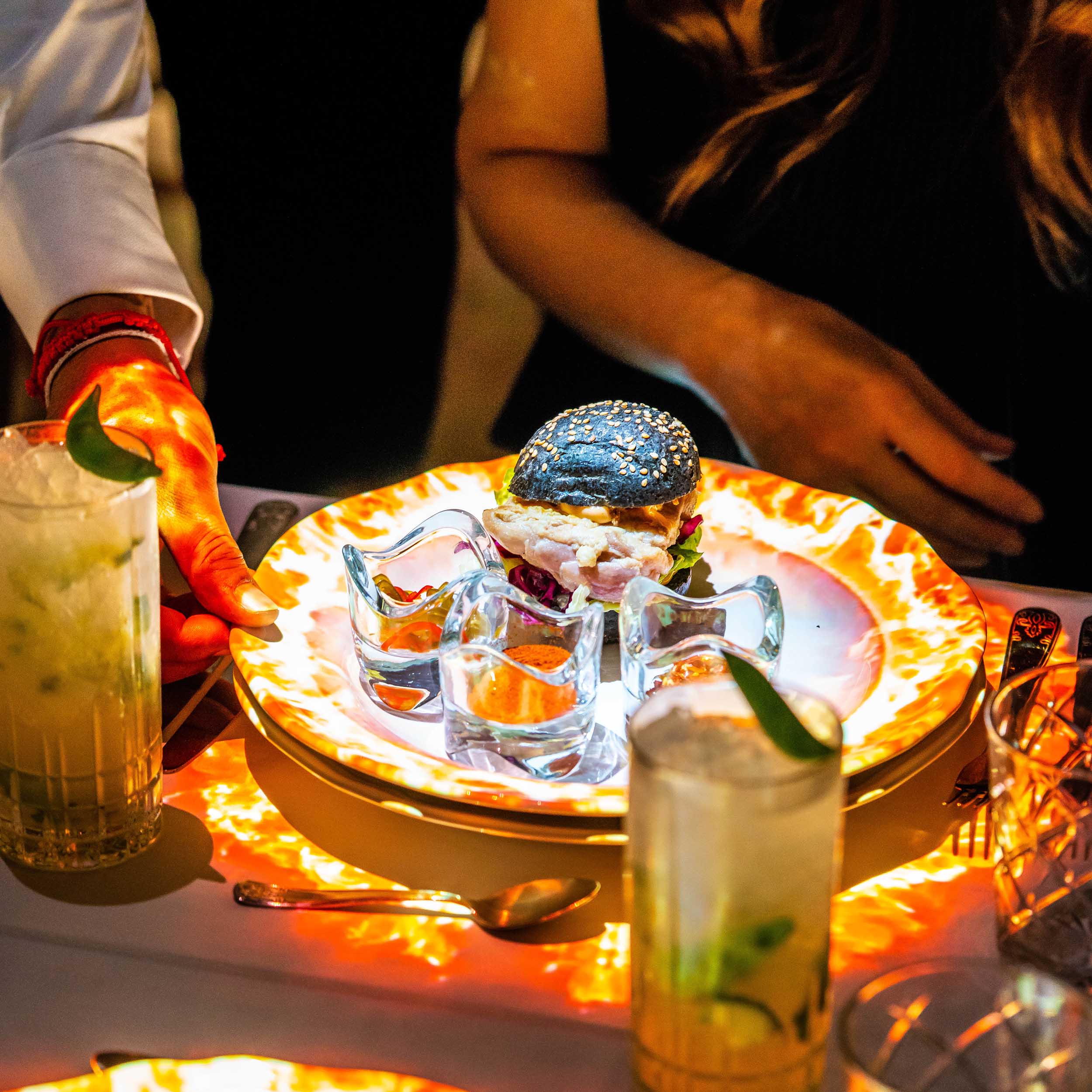 As the dinner starts and the lights dim, the Queen of Hoshena tells guests of a once-green and luscious kingdom that has banished bad emotions, such as anger, sadness and fear and as a result, removed love, happiness and courage leaving the land bare, dark and empty.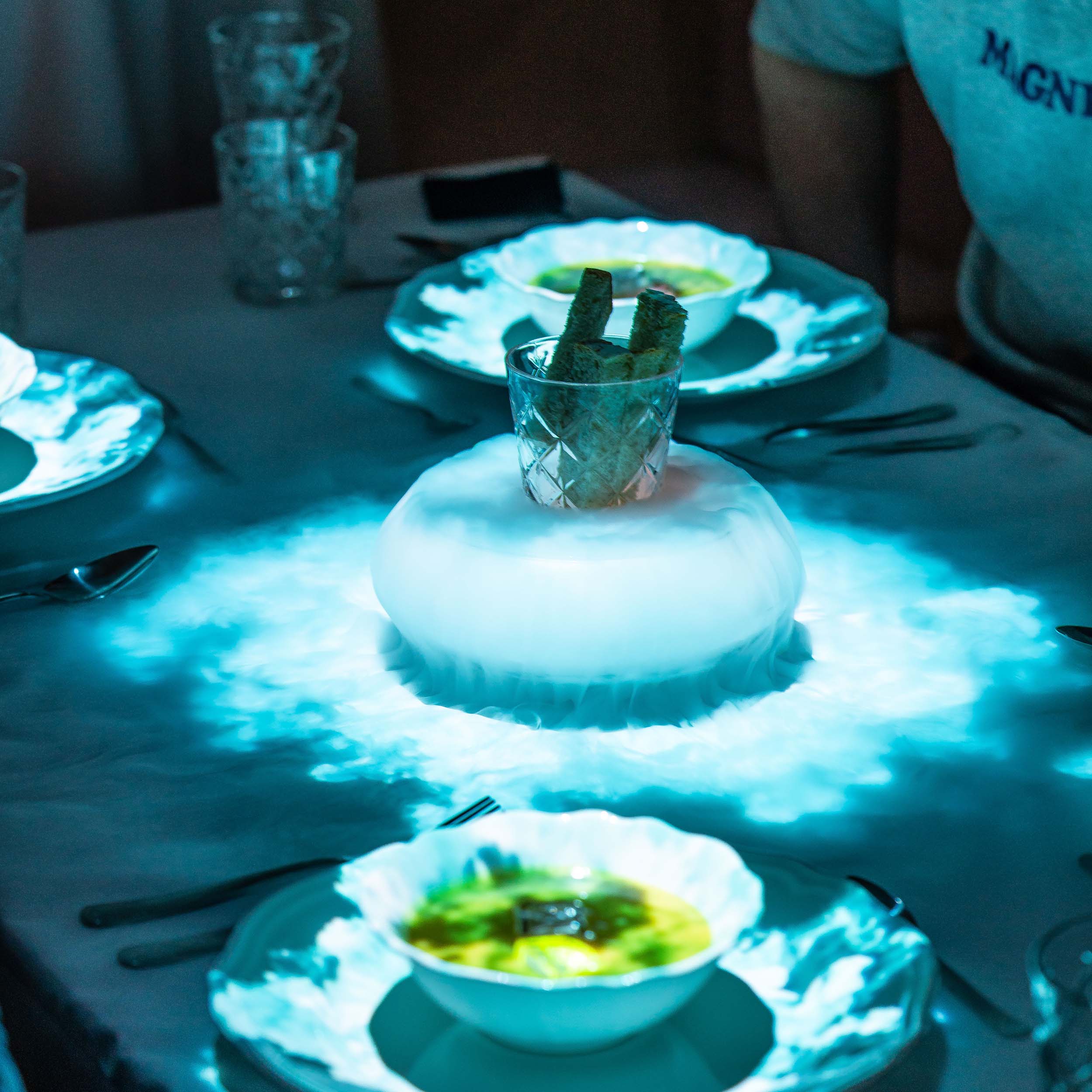 Using 3D visual technology, image mapping, experiential props and effective storytelling through flavours, ingredients, sights, sounds and tastes, guests are taken on a journey to restore the Kingdom of Hoshena to its former glory.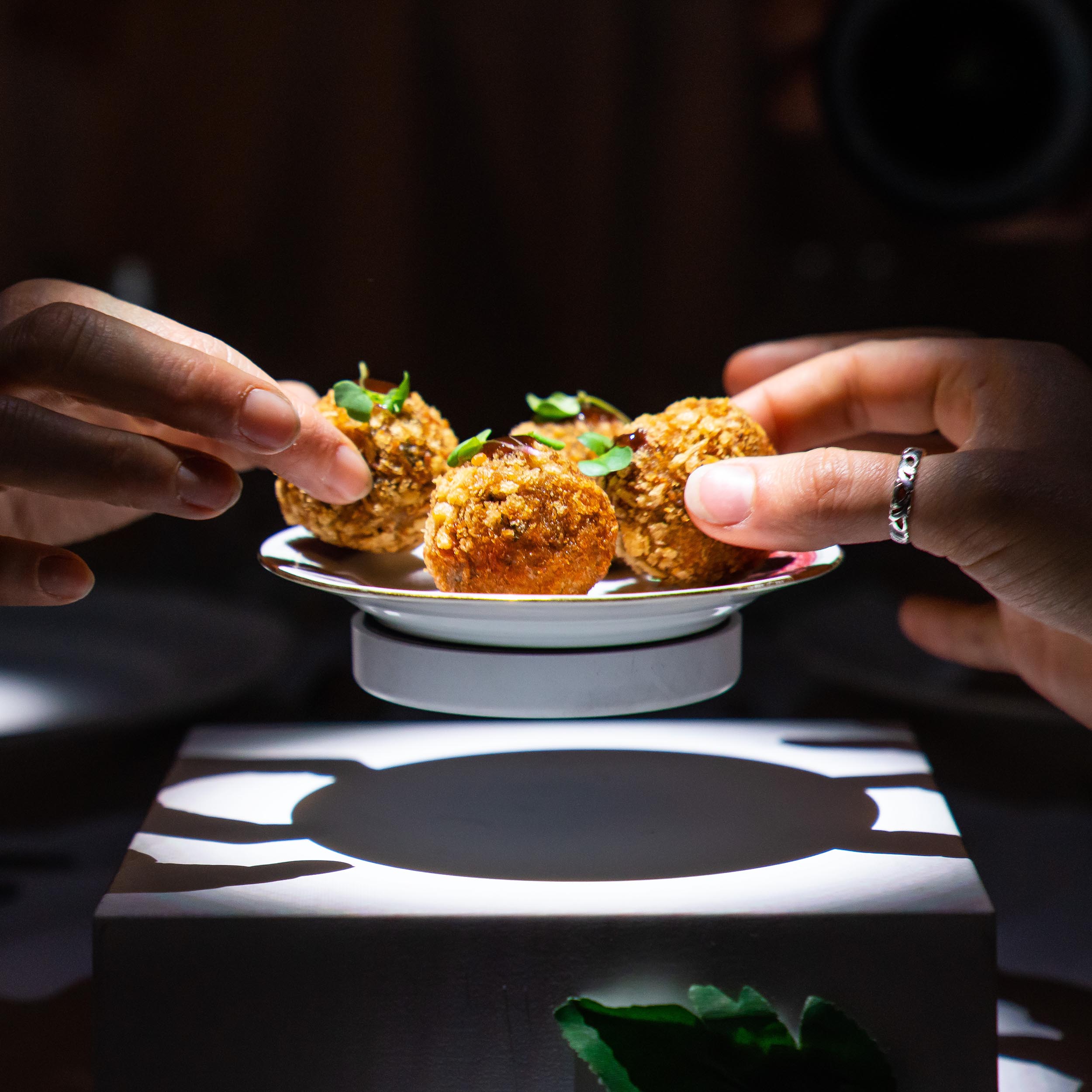 During the two-hour show, guests receive five courses accompanied by wine and cocktail pairings and the food offerings correspond with the storyline, with each dish representing an emotion.
Accompanying the menu are props, sounds, illusions and scents, allowing guests to whisper their fears into a pouch and create confusion with dry ice.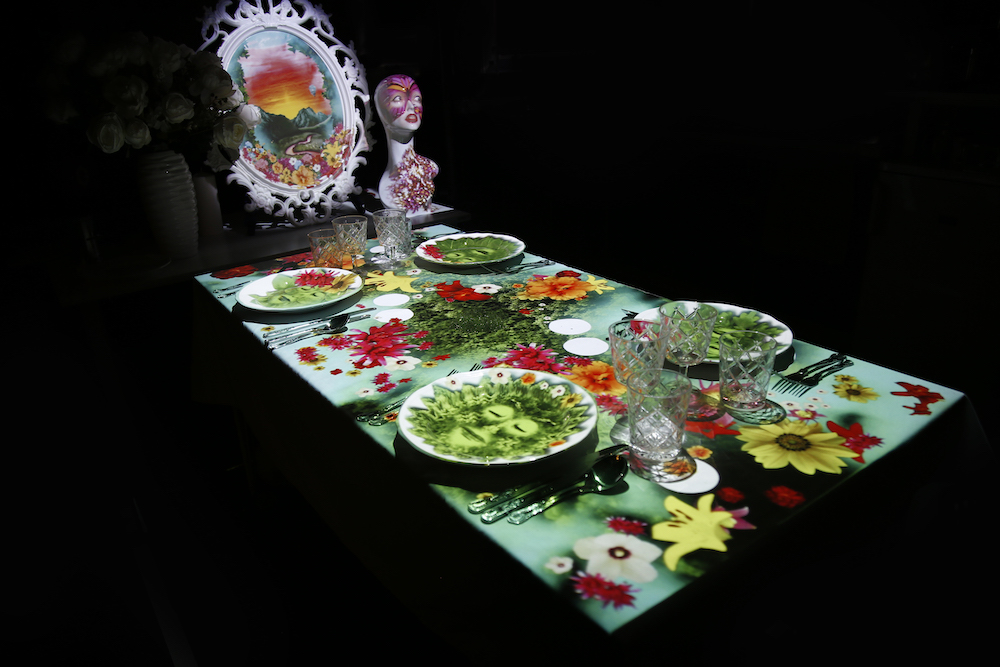 In terms of venue and special effects, the pop-up space itself is a mere backdrop; the real magic is centred around the dining tables themselves. In addition to talking soups and floating starters, the dinner-time story itself is a feel-good effort, ultimately delivering an 'it's nice to be nice' message.
During our visit, the Banquet of Hoshena hosted a mixed crowd of families and couples. If on a first date, rest assured that the talking plates will be there to bridge any awkward silences.
Banquet of Hoshena: Westfield, Ariel Way, London, W12 7GF – 5 May – 7 August. TT Liquor: 8 August – end of 2020 .
Follow BLOW! Magazine on Instagram here.