Established by Rajesh Suri, whose accomplishments include heading up Mayfair's Michelin-starred Tamarind and launching Zaika, The Grand Trunk Road is an unexpected East London ode to the East. As its name suggests, the restaurant promises a rich culinary journey inspired by the sixteen hundred-mile trade route, which once crossed Afghanistan, India and Pakistan.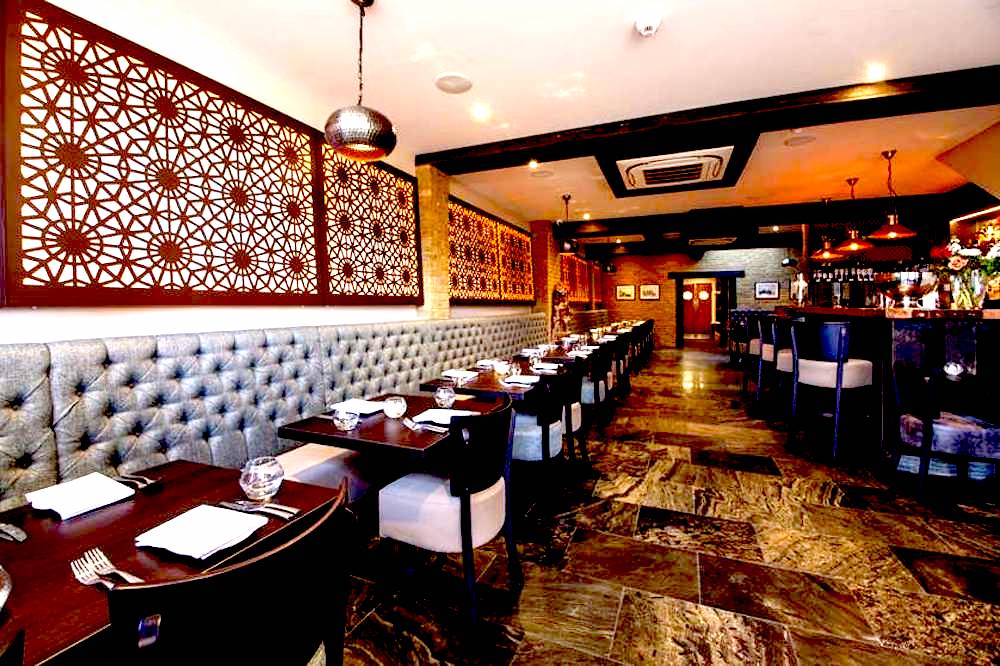 Walking through the doors you are transported from South Woodford High Road to what could be an upscale, pan-Asian South Kensington eatery. Smart and understated, the intimate space is peppered with design touches evocative of the places and cultures one would have traversed on the Grand Trunk Road journey from Kabul to Calcutta. Hand-painted wooden doors evocative of the Middle East serve as wall-mounted art and backlit latticework adds to a modern oriental ambiance.
Cue the food.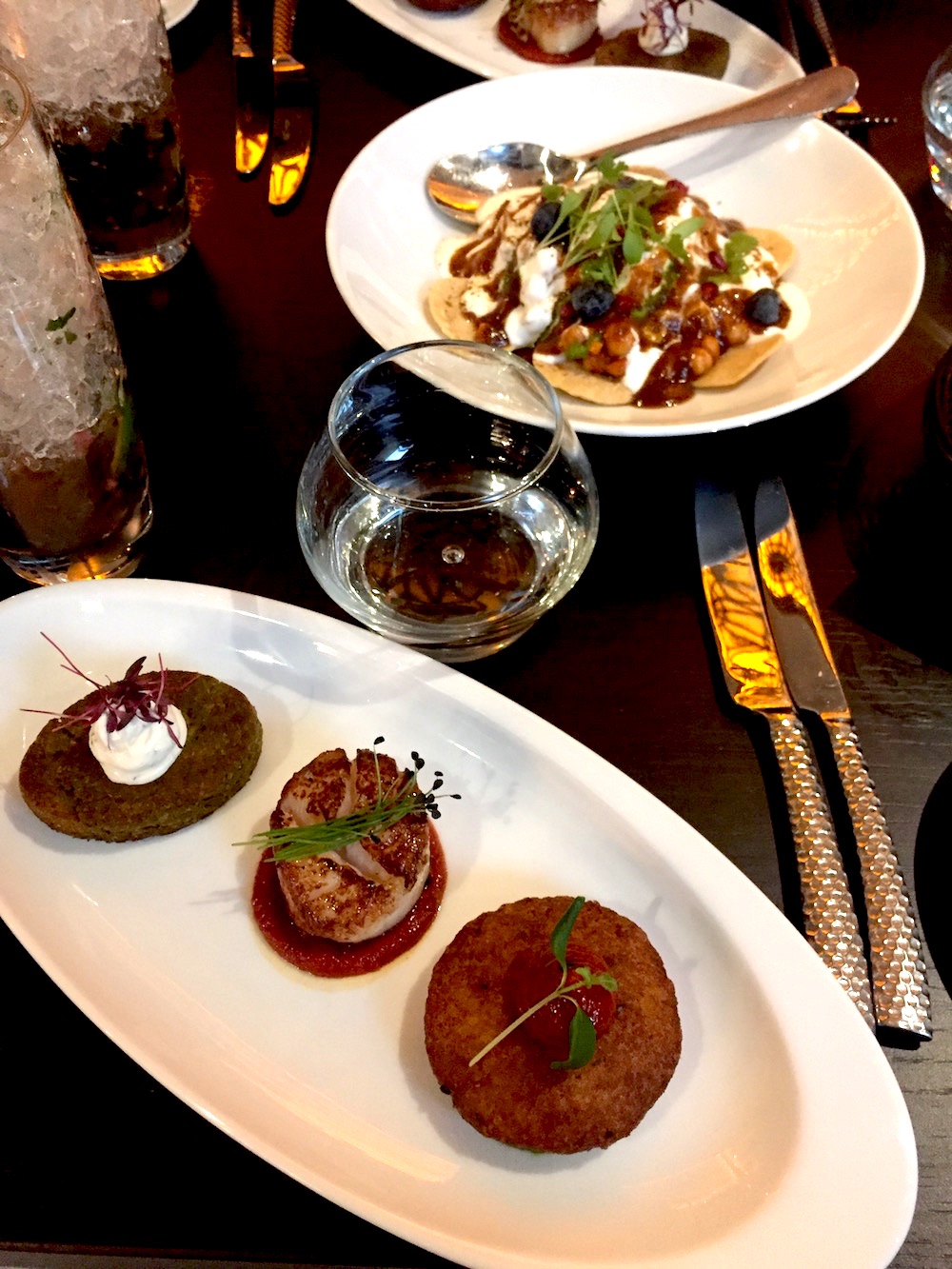 In true Indian fashion the first thing to arrive were the papadums. Not your usual fare, they come as genteel curls accompanied by fresh homemade chutneys and dips; a perfect opener, the lime pickle was the best I've ever had.
Next up were the crusted seared scallops and the experience of chef Dayashankar Sharmais is obvious. Succulent and faultlessly cooked, they came with roasted red pepper, garlic and tomato chutney. Representing well-thought-out fusion-food at its best, the meaty mild flesh of the scallops was beautifully complimented by the balanced tart kick of the chutney.
Not something you would get at your average Indian restaurant, the Rawalpindi ka Chapli was another standout starter. A self-confessed Rawalpindi virgin, I was won over by this ground chicken kebab and its winning mix of spinach and tamarind. An exotic revelation, it was completely moreish and went down smooth with the dark rum and tamarind chutney-infused Turn and Twist signature mojito. There was not a mango lassi in sight; the new signature cocktail was unusual and completely enjoyable and suggestive of the Far East without playing to clichés.
This was followed by the Delhi Ki Chaa, which was composed of delicate wheat crisps on a chickpea salad with sweet yoghurt and chutneys. With a perfect balance of sweet and savoury, and as with most of the dishes to come, it was light on oil and all the more enjoyable––and dare I say, healthy. Alongside the Delhi Ki Chaa came the Dal Bukhara, a soft, creamy, spiced lentil dish; slow-cooked it melted in the mouth and as with the Delhi Ki Chaa, is a great vegetarian option.
Moving on to my favourite dish, the Lucknow Ki Nihari is a slow-cooked lamb shank in a light aromatic sauce, nodding to the eighteenth century spice route. It was served with the Zaffrani (saffron) pilau rice, which added further to the fragrant Eastern notes, and for those not big on chilli, the Lucknow Ki Nihari is a hearty low-heat treat for the senses.
Reflecting on Grand Trunk Road and its unexpected location, it seems inevitable that as London's outer boroughs give way to gentrification, restaurants will respond to meet the tastes of newcomers. That said, on the day of our visit, the packed restaurant hosted a mixed clientele, with longstanding locals breaking bread papadums alongside hipster. Food can bring people together and Grand Trunk Road's pan-Asian formula is working. Whilst it might be hasty to predict a Hakassan in Hainault anytime soon, time will ultimately tell if Grand Trunk Road is at the vanguard of a new type of suburban culinary offer. I hope it is.
Words by Adam Zorgani
Follow BLOW! Magazine on Instagram here.