Adam Zorgani sits down with Jean-David Malat to talk about making waves with his eponymous Mayfair gallery, emerging talent and how to make it in the world of art.
Jean-David, you opened the gallery in June 2018. Was finding the space itself a challenge and what attracted you to space?
Yes, it was a challenge, but I had my eye set on this specific site in Mayfair. I saw the space many months before I opened the gallery and knew it was the one. It has been a historic art space since 1970 and it was perfect.
The space is amazing on two floors but I made some changes; we improved everything from the floor right to the basement and we even created a special VIP space with a fireplace.
The location is ideally located between Annabel's and Claridge's and the address is very classy.
Does a passion for art run in the family?
Yes it is a passion that I hope I can give to my two sons. My older son is with me in the gallery every Saturday. He loves it, talking to people, getting to know the artists. I am really pleased he enjoys it.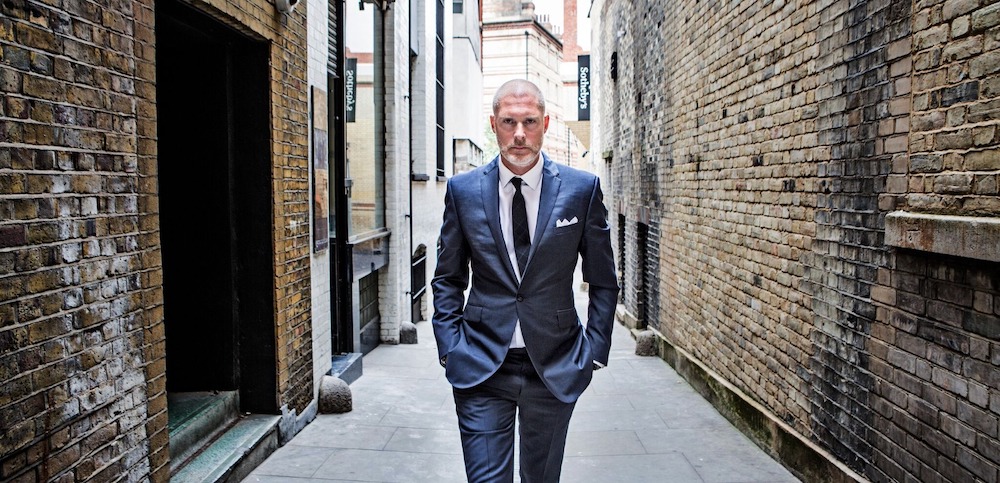 PHOTOGRAPH BY GLENN GRATTON
There's an intimate, lounge-like space to the rear of the gallery. What was your thinking when you were designing the space?
The gallery space is really a classic gallery space with white walls, concrete floors and I always wanted to have an intimate room which was a little different.
This room is very special, it is where I can talk privately to clients, drink a glass of champagne while viewing an artwork above the fireplace with piano music in the background.
It is very important to offer an experience to your collectors; collecting art is a very private and personal hobby and you need to make your clients feel as good as possible.
Everyday, I meet the most incredible people and I want them to get special treatment when they come to see a show at JD Malat gallery.
Which artists really excite you at the moment?
All my artists that I represent are very exiting for me. I love them, I believe in them and I am proud to defend them and their work.
It all comes down to passion. We did our first art fair in Mexico this year at Zona Maco, the most important art fair in South America and we had a group show of our artists.
Feedback was incredible from Zumrutoglu to Parra. We sold out everything which was an amazing experience for us.
I want to bring something new on the market and I feel I'm doing that.
What are your hopes for the gallery five years from now?
Firstly, to make sure London is running perfectly, and then we have plans with galleries for Berlin and LA.
People view London as an incubator for great talent.
What are your thoughts on providing emerging talent with a platform? And do you think there are enough accessible spaces?
London is an incredible place for art, especially Mayfair with all these amazing museums and art galleries.
I don't only show emerging artist, I also show some more established artists but for me it is important to bring talent and emerging artists to Mayfair. This is something rare, you usually see one or the other.
What advice would you give to a young artist hoping to get noticed?
I would advise the artist to work, work, work, to create, to be passionate about what they do and not just look at money or fame.
It is easier now for an artist to show what they do through social media and maybe, if they are lucky enough, they will be picked up by a gallerist who can believe in them and push them on an international level.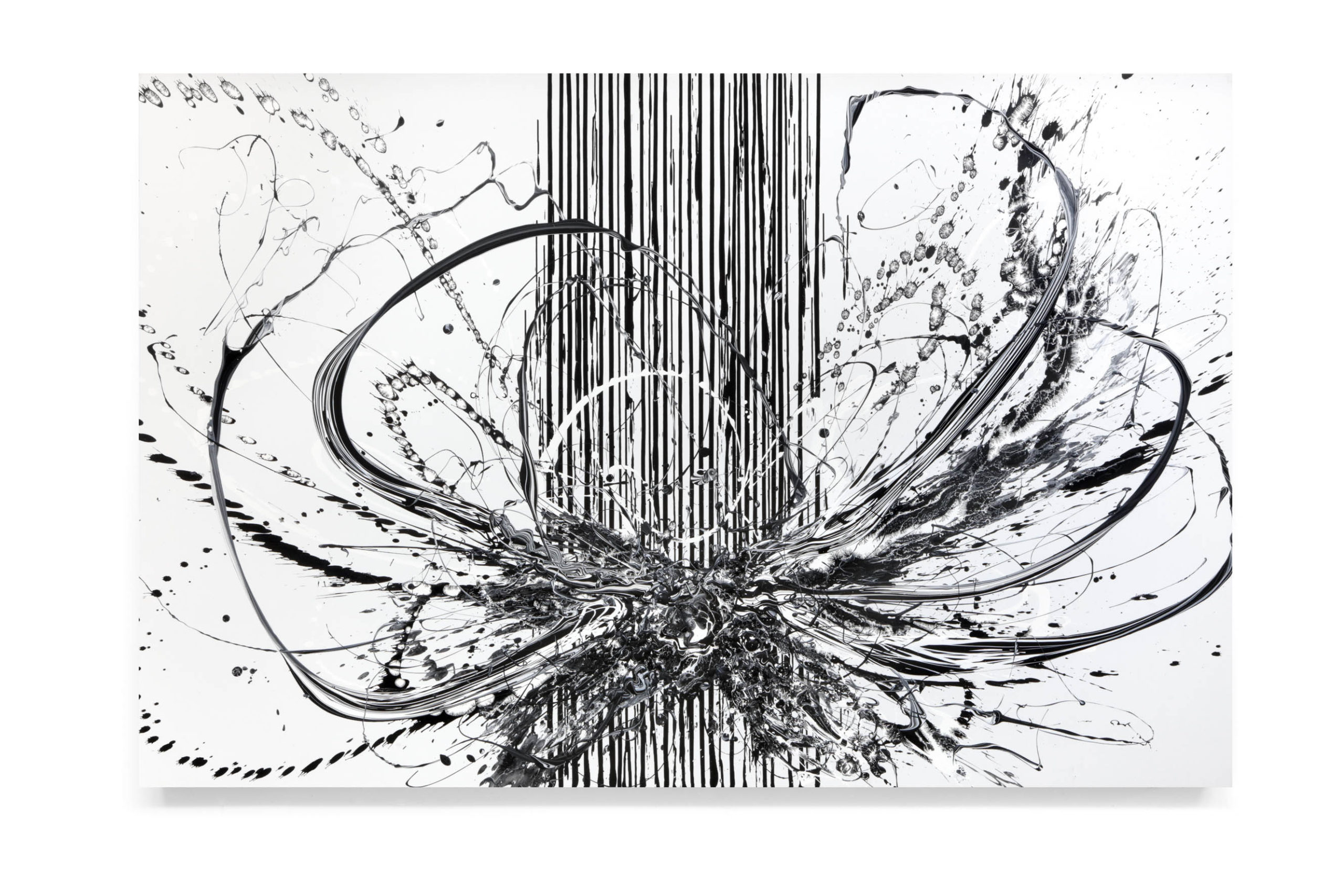 MAESTRO STENDHAL SYNDROME BY KATRIN FRIDRIKS
Can you tell me about Katrin Fridriks exhibition?
This is Katrin Fridriks' first return to London after three years and the solo show is called Grey Area. This show is not only about what is there to see and observe, but also what is not explicit and immediately apparent.
You will find a new style of composition, new forms of installations, a new way of interaction between the different artworks and between the artwork and the observer themselves.
In this exhibition, Fridriks was inspired by Nicolas Tesla and his dream of free energy for all; it was his message and dream that captivated her imagination.
Grey Area represents what is there to see and yet is rarely noticed. It represents the undefined, the murky, the mysterious and yet enchanting. It challenges and defies the dichotomy of black versus white and forces the observer into a territory of shades and of all possibilities.
I have known Katrin's works for years. I myself have had a beautiful piece by Katrin in my private collection since 2009. I am very proud to represent her and to be showing her work here in London. I am honoured that she believed in me when we met more than a year ago and decided to join the programme and now exhibit with Grey Area.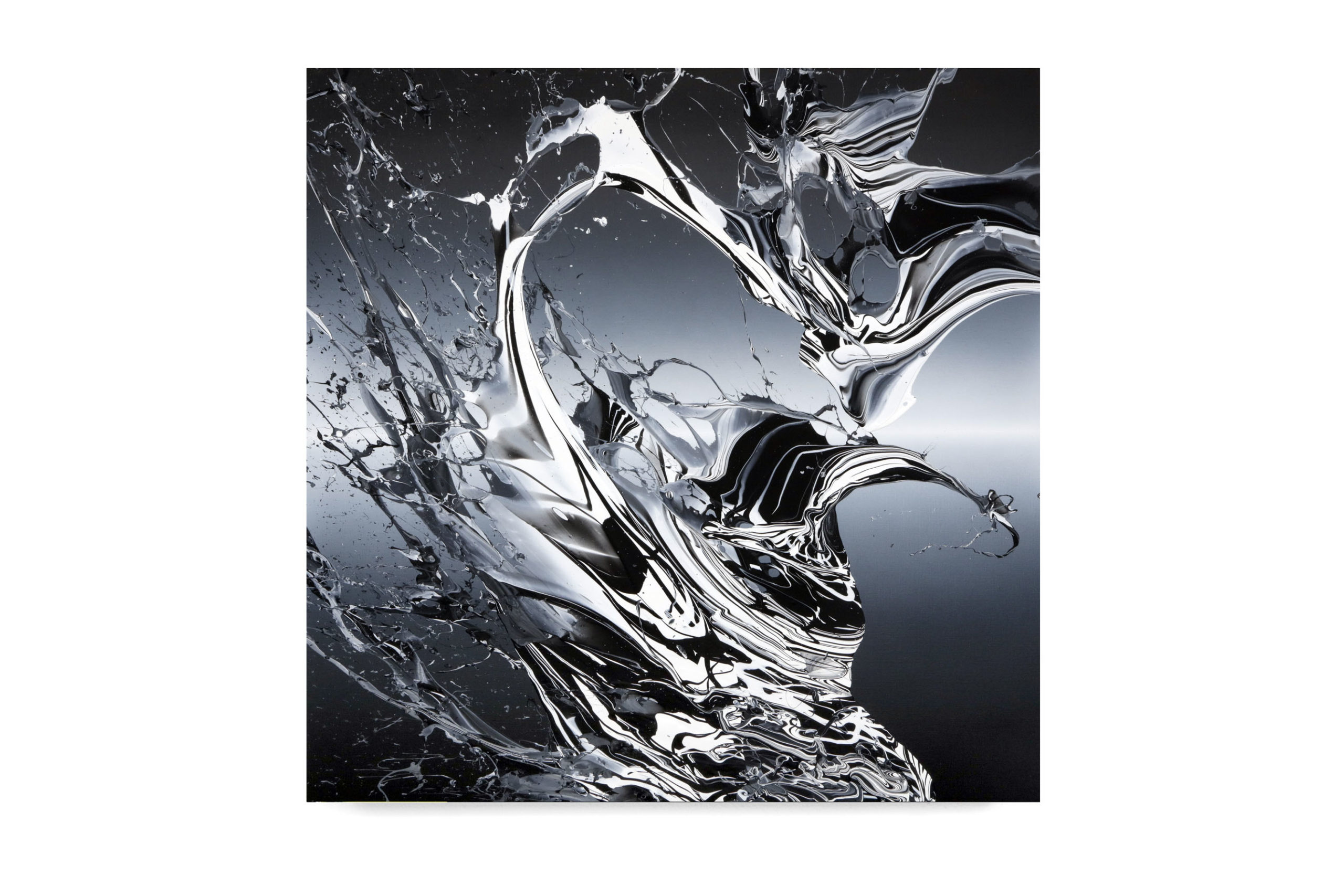 FORCES OF INTERSTALLAR MAGIC BY KATRIN FRIDRIKS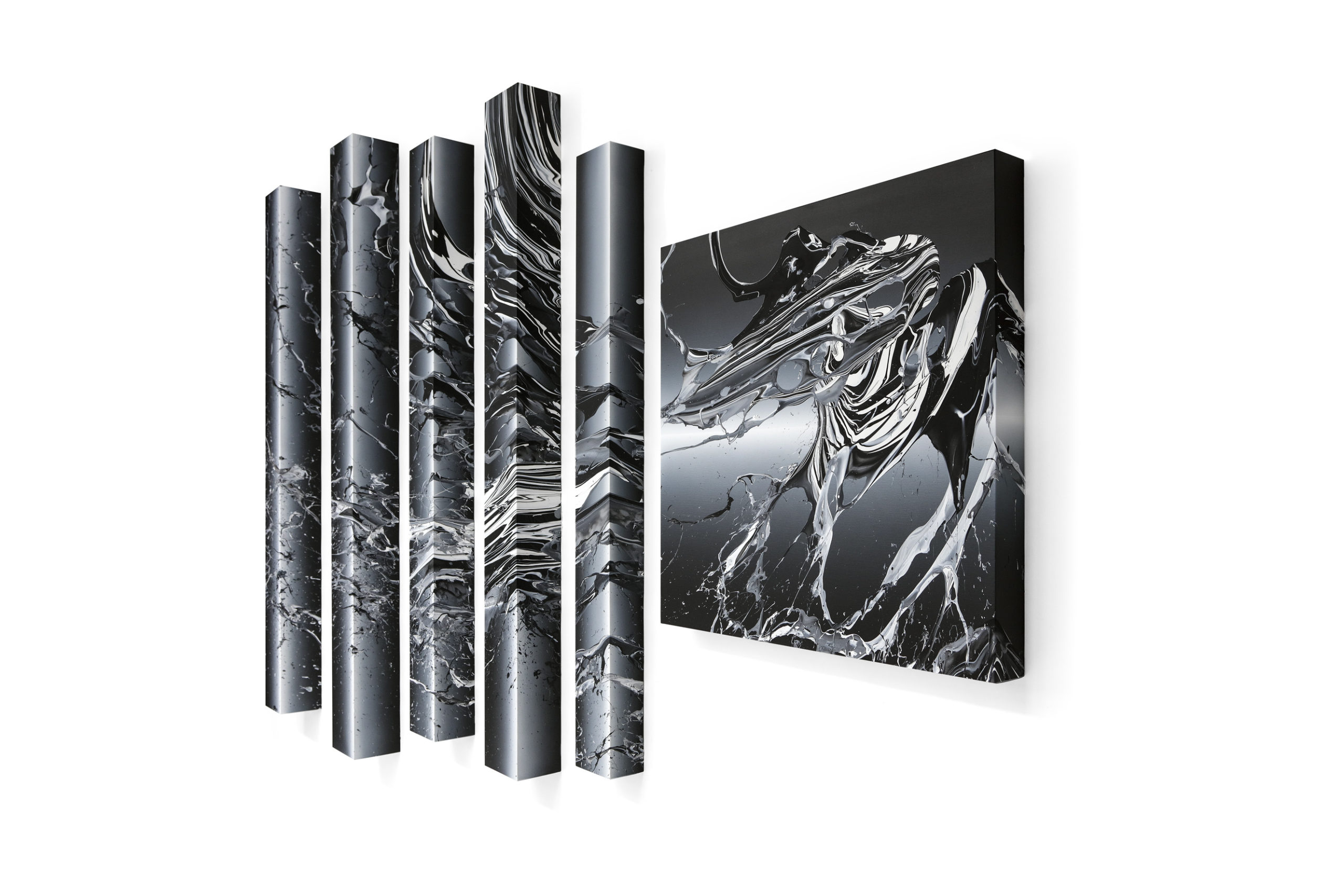 RIDING AWARENESS MAGICAL POWERS BY KATRIN FRIDRIKS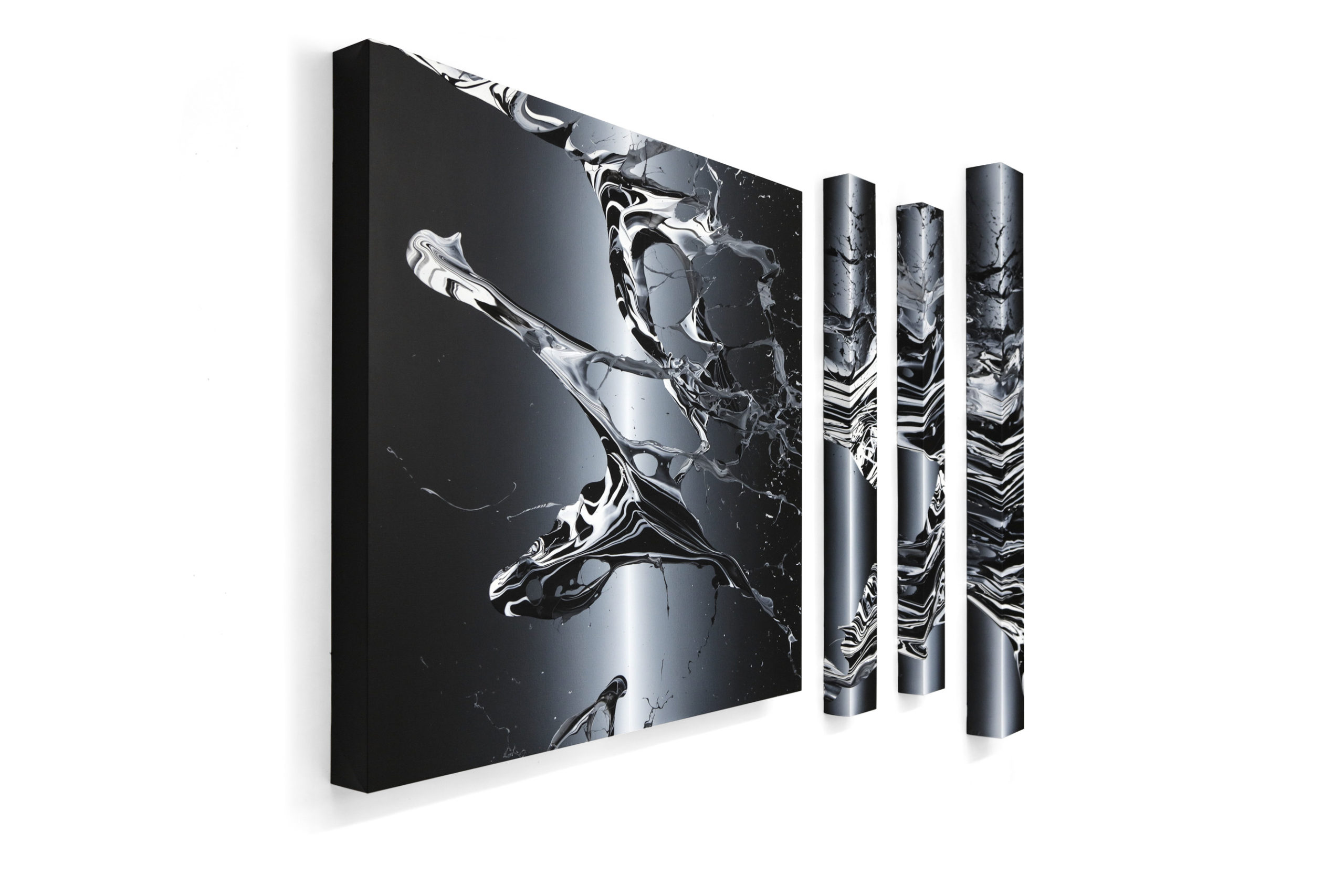 ENTHEOGENESIS – AWAKENING AWARENESS WITHIN BY KATRIN FRIDRIKS
Finally, what's on the horizon over the coming months?
We are already scheduled until 2020 with a full calendar of incredible shows by our artists. Our next exhibition will be by one of the most important contemporary Chinese artists, Li Tianbing, opening in May. Andy Moses will open in June and the incredible Robert Montgomery will open during Frieze week in October.
Follow BLOW! Magazine on Instagram here.